After more than a year of empty arenas, shortened seasons and canceled games, the sports world is officially back… just in time for hockey season!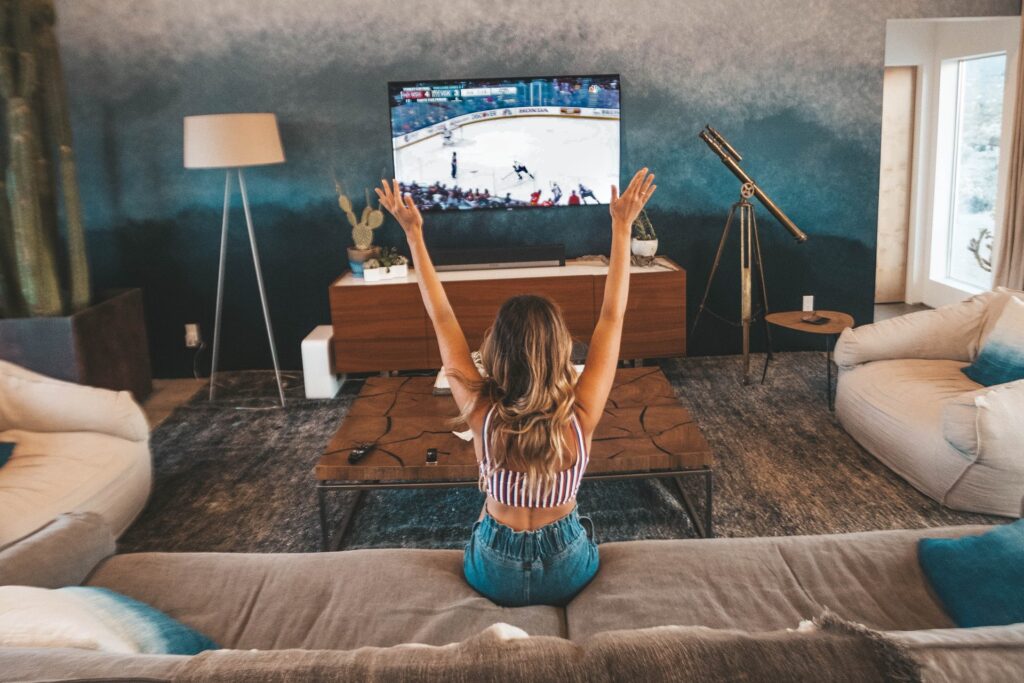 The 105th season of the NHL returned to play on October 12 with a doubleheader on ESPN – the first time an NHL game had been aired on ESPN since 2004 – and we can't wait to see how this year will turn out. With 32 teams playing 82 games each, there will be A TON of hockey to watch between now and the playoffs.
No matter if you have a lone wolf watching style or are the life of the hockey watch party, you're going to need some fuel to get you through the season. Check out some of our favorite game day foods below.
5 Awesome Game Day Snacks
The Classic: Beef Jerky
Even more classic than the NHL Winter Classic, beef jerky is always a crowd-pleaser. Whether you're into the original, peppered, sweet and spicy, or teriyaki varieties, you can't go wrong with chewy, melt-in-your-mouth beef jerky to tide you over between periods.
Unlike the tough, dry jerky you find at most convenience stores and gas stations, premium jerky is thick-cut, and marinated and hickory smoked daily by hand. Imagine sinking your teeth into a big, chewy piece of old-fashioned beef jerky – with no MSG, nitrates or fillers – every time your team scores.
Go Wild: Exotic Alligator Jerky
As thrilling as hockey can be, every once and a while you're going to get a dud of a game. On those rare occasions, try livening things up with some exotic alligator jerky. Made from strips of alligator sirloin and flavored with a mild Cajun spice and hickory-smoked, this jerky brings you right to the Bayou.
What's more, if you want to tell your friends you caught that gator bare-handed on your last trip to Florida, your secret is safe with us.
Na-cho Ordinary Cheese
Nachos are hands-down one of the best sports bar foods of all time. Crispy, cheesy, meaty and covered in salsa and guac – you just can't go wrong. Take your home nacho game to the next level with some gourmet Hickory-Smoked Habanero Cheese. Hot and spicy, this cheese has the kick of habaneros and the perfect melt for top-tier homemade nachos. Bonus points if you add jerky.
Game Day Snack Sticks
Ever eat one of those cheese sticks as a kid and wish you had a meat stick to eat with it? Now you do. Unlike store-bought Slim Jim's, these Meat Snack Sticks are perfectly spiced and never greasy – ideal for a one-handed game day snack on the couch. Made from alligator tenderloin and premium farm-raised elk and bison, these snack sticks are sure to give you that third-period pick-me-up you need.
Get Out of the Dog House
While your partner may or may not be down with your hockey fandom, there is one house member who is sure to be excited to watch every second of the action with you. Treat your pooch for his or her loyalty with some delicious Jerky for Dogs! Made with less salt and pure protein, this jerky will soon be your pup's favorite. Because really… is it even a win if happens without man's best friend happily by your side?
We've just dipped our toe into the 2021-22 season and there's a lot to be decided before one lucky team gets to drink from ol' Mr. Stanley. So, sit back, relax and enjoy the ride as you munch on some premium jerky, nachos and meat snack sticks and (hopefully) watch your team glide to the Stanley Cup.