Free Shipping on orders over 75.00. Flat rate of 4.95 on everything else!
Gourmet Hickory Smoked Jerky
Jerky is our speciality. We offer an expansive selection of jerky in a variety of meats and flavors. Taste the Mountain America difference.
100% Handmade
Nitrate Free
No Additives/Fillers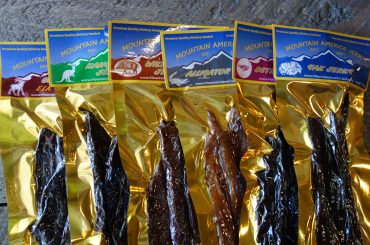 Alligator, Wild Boar, Kangaroo, Ostrich, Yak, & Antelope Jerky
On Sale, 6 Exotic Jerky Packs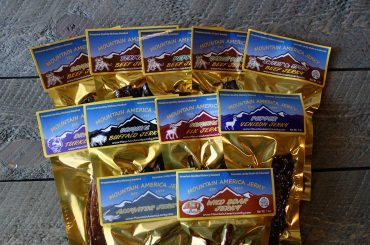 Get eleven 1 oz. packs of a variety of our favorite jerky offerings. A tasty gift for any occasion or treat yourself!
Top Seller, On Sale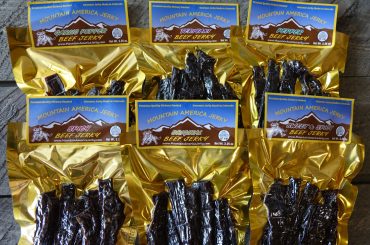 Original, Spicy, Garlic Pepper, Teriyaki, Sweet & Spicy, & Peppered Beef Jerky
On Sale, 6 Beef Jerky Packs
Handmade, Craft Jerky Smoked to Perfection Daily
Mountain America Jerky is a natural style jerky, hickory smoked to perfection in our Colorado smokehouse daily. Our beef jerky and all other jerky varieties contain no added preservatives or MSG, no nitrates, no fillers and no binders. Our jerky has less salt than most commercial manufacturers. We use only basic ingredients and the highest quality, whole muscle, solid strips of meat. No chopping, pressing, or forming at this jerky shop. Our beef jerky is meaty, chewy, and somewhat moist; not the thinner style. Try the best jerky, 100% handmade in our USDA inspected facility.