It all started in 1872 when August Beier immigrated to the United States from Germany. The rest, as they say, is history.
What came to follow is four generations of Beiers working in the meat industry – from slaughter and processing to running retail meat counters and supplying wholesale meat to the restaurant industry. Our family has had a hand in creating new industry standards, such as the "Denver Leg," and knows how to get the most out of common cuts and exotic meats, alike.
In short, Mountain America Jerky is based on a family tradition of excellence in the meat industry.
The Beier Family Roots
While August was the first Beier man in America, it was his son, Richard, who started our family's legacy in the meat business. Richard was a sausage maker and meat cutter, and around 1950 he opened Beier Meat Service in Blackduck, Minnesota.
Following in his footsteps, Richard's son, Larry, opened Altura Food Service in 1968 in Aurora, Colorado, with his son, Dale. This custom slaughter and meat processing business would be the first in a line of meat operations for Dale. 
Dale's Meats Was Born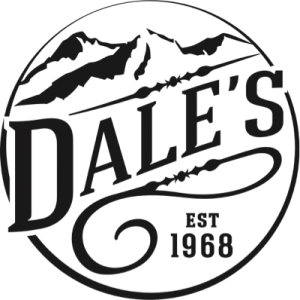 In 1979, Dale branched out and started his own full-service retail meat counter, Dale's Beef and Buffalo. In 1983, however, Larry and Dale opened Dale's Exotic Game Meats and shifted their business from custom slaughter, processing and retail to wholesale game meats.
A wholesale supplier to restaurants and the food service industry at large, Dale's Exotic Game Meats was sold in 1997. Before selling, Dale started Dale's Wild West Products in 1992. Since then, our family's focus has been on producing premium sausage, condiments and canned meats under the Dale's label, and our handmade, gourmet jerky – Mountain America Jerky.
Ever since our early beginnings in Beardsley, Minnesota, creating new sausage and jerky products and processing a variety of quality common and exotic meats has been the foundation of our family business.
Today, Dale, his son Paul, Paul's wife Diana and their children Josh, Britni Morgan, and son in law Aaron continue the family tradition with sausage and condiments from Dale's Wild West Products and premium, handmade jerky from Mountain America Jerky.