Oxygen. Without it, life as we know it would cease to exist. It's occurs naturally in our atmosphere and is necessary for all forms of life on planet earth. People, animals and – yes – even plants require oxygen.
So do bacteria.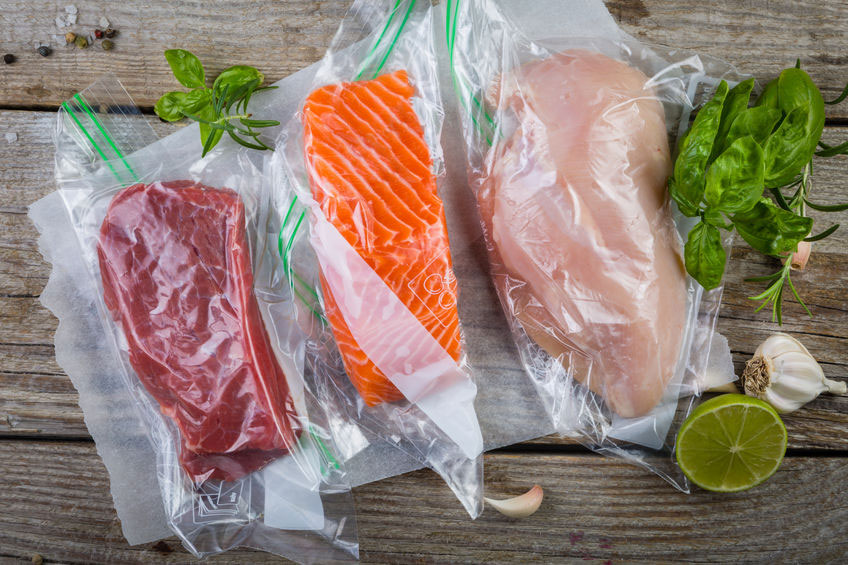 Anti-Bacteria Vacuum Food Storage
Not all bacteria are bad: think healthy gut bacteria and delicious stinky cheese. However, more often than not, mixing bacteria and food is a big no-no. Salmonella, Listeria and E. coli can all be attributed to "bad" bacteria.
Just like all other living things, to grow and thrive bacteria require oxygen. Vacuum packaging, however, creates an airtight, oxygen-free environment in which bacteria are unable to grow. This type of vacuum food storage helps keep beef jerky, dried fruit and other tasty snacks safe and bacteria-free.
Superior Food Preservation and Storage
Oxygen is also a catalyst that acts as a powerful oxidizing agent when it reacts with fats and sugars. In layman's terms: oxygen plays a big role in the natural process that spoils food. Vacuum packaging, which removes oxygen from the equation, not only prevents bacteria growth, but also helps slow food spoilage.
When it comes to shelf life, airtight vacuum food storage preserves food three to five times longer than food packaged in bags or plastic containers. The length of time vacuum seal packaging preserves food depends upon the storing method. Frozen foods that are vacuum-packed can last two to three years and refrigerated vacuum-sealed foods can last for multiple weeks.
Since vacuum seal packaging is airtight, freezer-burn is rarely a concern. Freezer burn results from water crystals forming on frozen foods as the food's moisture evaporates in the frozen environment. Airtight vacuum-packaging prevents moisture evaporation – keeping freezer burn at bay and foods fresh and moist.
In addition to improved shelf life, vacuum packaging is great for efficient storage in pantries, refrigerators and freezers. With minimal packaging and no wasted space, vacuum food storage saves space for easy organization.
It Just Tastes Better
Especially when it comes to beef jerky and other types of meat, vacuum seal packaging is the best way to preserve flavor and texture. It holds in the unique flavors of varying cuts of meat, as well as the meat's moisture and juices. Vacuum packaging also protects from dehydration and guarantees freshness – even months after being sealed.
As for Mountain America Jerky, our vacuum packaging serves an additional purpose: there is no need for additives or preservatives. Our jerky contains no fillers and no binders, and relies on airtight vacuum packaging to ensure high-quality, moist jerky – no matter how you chose to store it.