We can't lie: Mountain America's jerky products are definitely our best sellers. As a jerky company, we're elated that our customers love our all-natural handmade jerky. Moist, chewy and delicious, all of our traditional and exotic jerky is hickory smoked to perfection daily.
But we're more than just jerky. A lot more.
For Our Vegetarian Friends
As much as we love jerky meats of all kinds, we understand jerky is not everyone's cup of tea (so to speak). If you're a vegetarian – or have friends or family that are –
Mountain America Jerky has some healthy gourmet options for your snacking delight.
Hickory Smoked Pistachios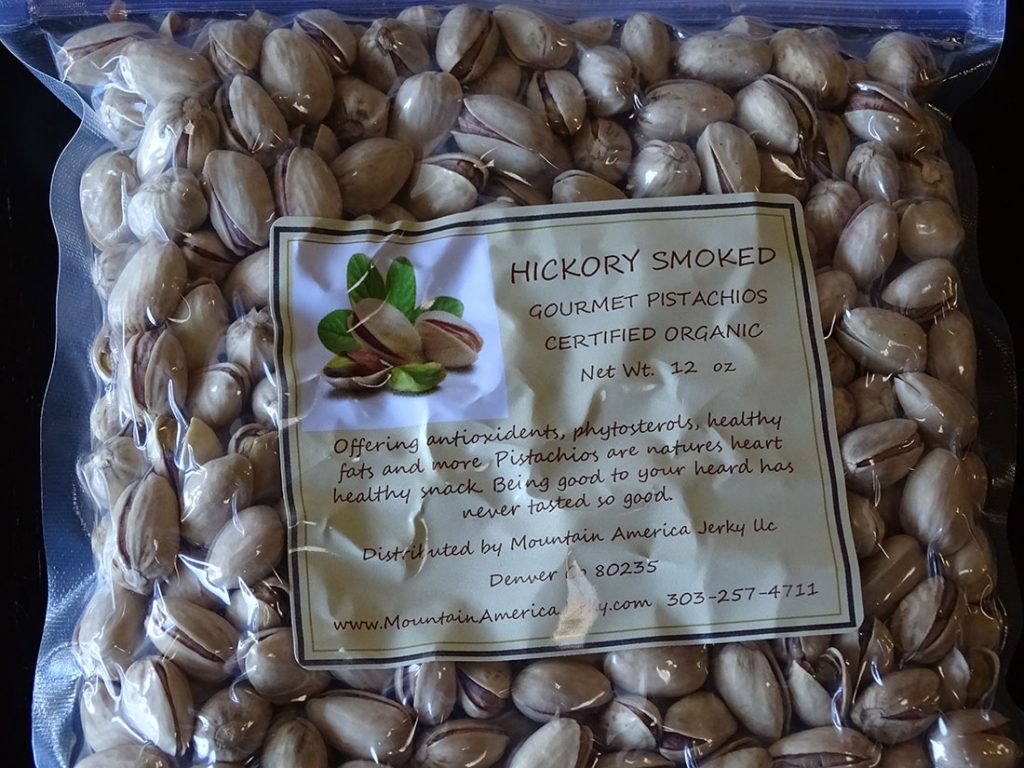 Just like our jerky, our certified organic gourmet pistachios are hickory smoked for even better nutty flavor. Perfect for outdoor adventures, campfire snacks and lazy couch days, our shell-on pistachios have a mild smoky flavor that takes these tasty nuts to the next level.
Smoked Cheese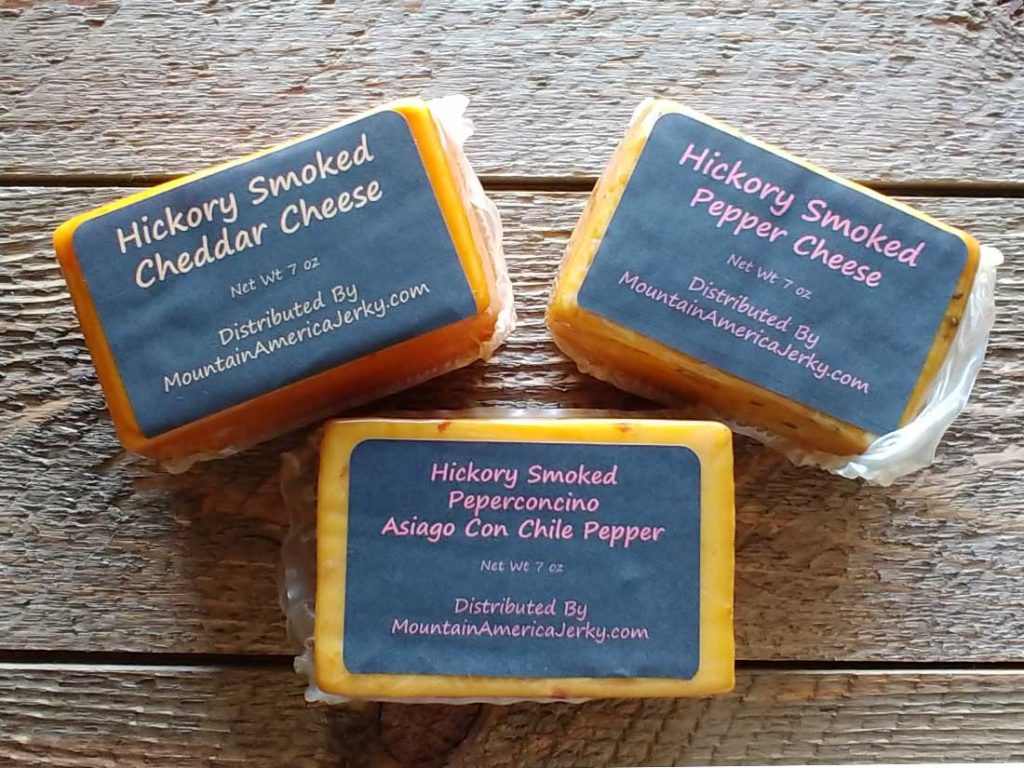 The only thing better than cheese is smoked cheese. Infused with just the right amount of hickory-smoked flavor, Mountain America's cheeses are delicious on their own and are great for cooking.
Whether you want to make a simple yet irresistible grilled cheese, a fancy omelet or tasty appetizer platter, our hickory smoked Cheddar, Pepper, Habanero Jack and Pepperoncino Asiago con Chili Pepper cheeses are more than up to the task.
Soap for Every Mountain Man (and Woman)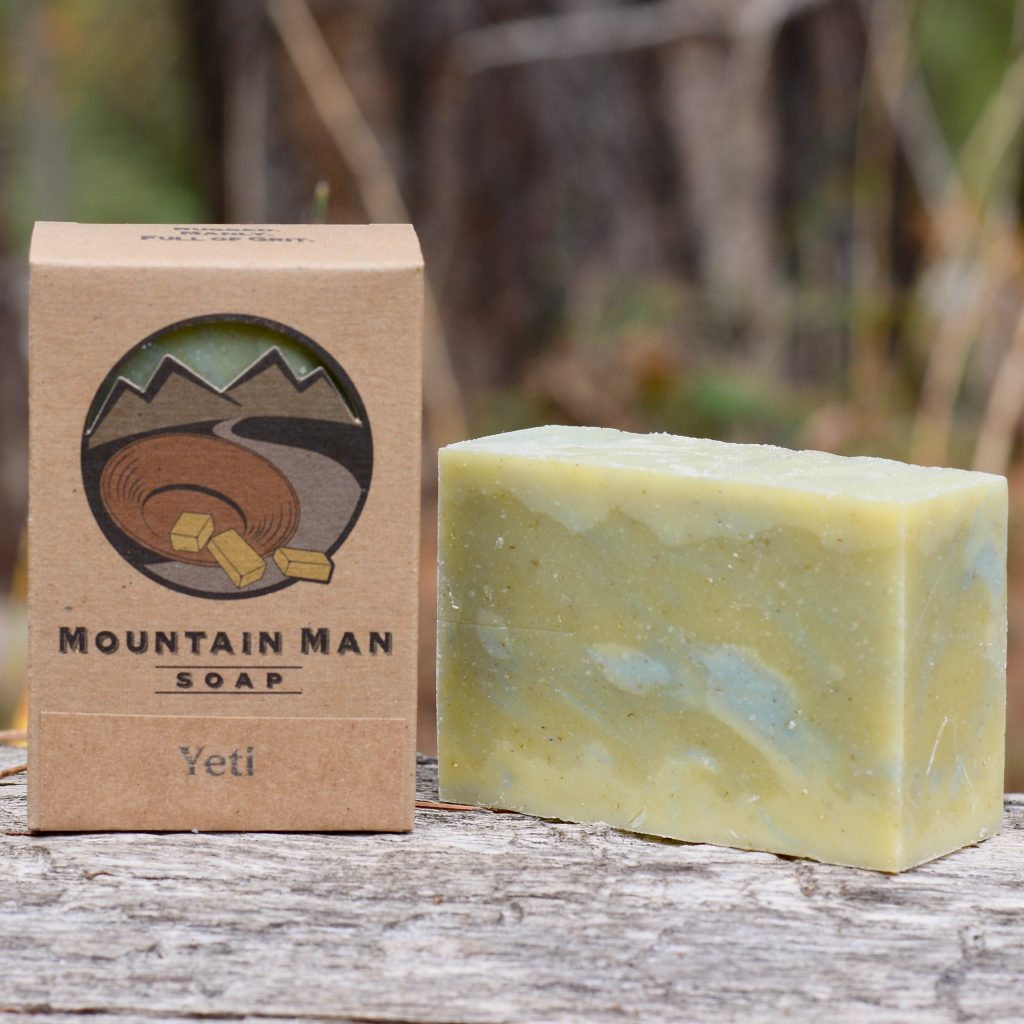 Mountain America Jerky products pair well with the outdoors. Our jerky, vegetarian snacks and samplers are designed for adventure – and we know that adventuring can be some pretty dirty work.
Made with pure mountain spring water, natural ingredients and essential oils, these soap bars are big, luscious and long-lasting for a better clean. And while we specialize in all things delicious, we don't recommend Mountain Man Soap for your next snack… Unfortunately, not everything that smells this good is edible.
And, Of Course, Jerky
We know, we know. We said this was all about our non-jerky offerings, but we just can't help ourselves. One of our favorite Mountain America Jerky products is made specifically for your best friend – the one on four legs, that is!
We all love our dogs and want them to be happy, healthy and ready for the next adventure. That is why Mountain American Jerky makes all-natural jerky for dogs with no additives, fillers or artificial ingredients – just pure, hickory smoked beef, bison, elk and venison your pooch will love.
And if you're a cat person, don't worry, we didn't forget you: our jerky for dogs is also the perfect feline feast!
So, whether you're a carnivore, herbivore or man's best friend, Mountain America Jerky products have your next adventure covered. Feast on!