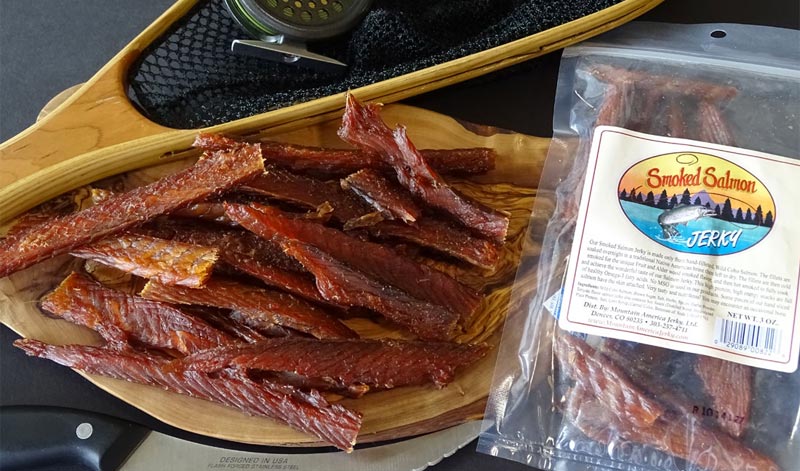 Does your diet need a superhero makeover? How does your favorite snack, fish jerky, fit into the superfood lifestyle? How healthy is fish jerky? Though no legal or medical definition of superfood exists, consumers of superfoods seem to claim lower amounts of diseases, longer lifespans, and increases in health and weight loss; all of which sound pretty great.
What is a Superfood?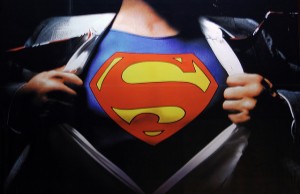 Stated simply, a superfood is a nutrient-packed food that is beneficial for health and well-being. Experts say to look for single-ingredient items like whole fruits and veggies that are rich in vitamins and minerals. Many grains are on the superfood list as well as nuts and lean proteins. Items that are high in omega-3 fatty acids like fish, amino-acids like peanut butter and alpha-linolenic acids like flax seed are all highly approved. The idea is to fill the stomach with these multi-tasking fats and calories, and steer clear of "empty calories" like potato chips and sugary drinks.
How Does Fish Jerky Compare?
Fish jerky is a superfood in our book. Here is why.
Salmon Jerky: Salmon jerky is high in omega 3 fatty acids which makes this fish jerky variety a superfood super star. Considered one of the "good fats", omega-3 fatty acids are said to be a superhero for the skin, helping fight wrinkles, dryness as well as oiliness and chronic problems like eczema and psoriasis.
Ahi Jerky: Ahi, or yellowfin, is packed with protein, almost enough for a daily serving for men and women. The other big nutritional boost for Ahi is selenium, a mineral that helps activate enzymes in the body. You might see selenium listed on that bottle of multi-vitamins in the medicine cabinet. Selenium can encourage new cell growth as well as other important functions.
Rainbow Trout Jerky: Rainbow Trout is packed with both protein and omega-3 fatty acids and lots of other great things. Trout is very low in fat, making this an excellent superfood protein. Just make sure to consume trout baked or smoked, like jerky, and stay away from fried or breaded. Those cooking methods are not superfood-approved.
Where Can You Buy Fish Jerky?
Most supermarkets would carry some variety of fish jerky. However, there are a few key details to look for if you want the most superfood perks for your buck, and the supermarket variety often does not comply. Consider a hand-made brand that doesn't use fillers or preservatives like nitrates or MSG. Preservative-free jerkies tend to be lower in sodium and have a much better flavor. You'll also want to look for jerky that uses solid strips of fish, not the kind that is minced, chopped or formed.
If you are looking for a high quality artisanal brand, try Mountain America Jerky's selection of fish jerky and start reaping the superfood benefits!