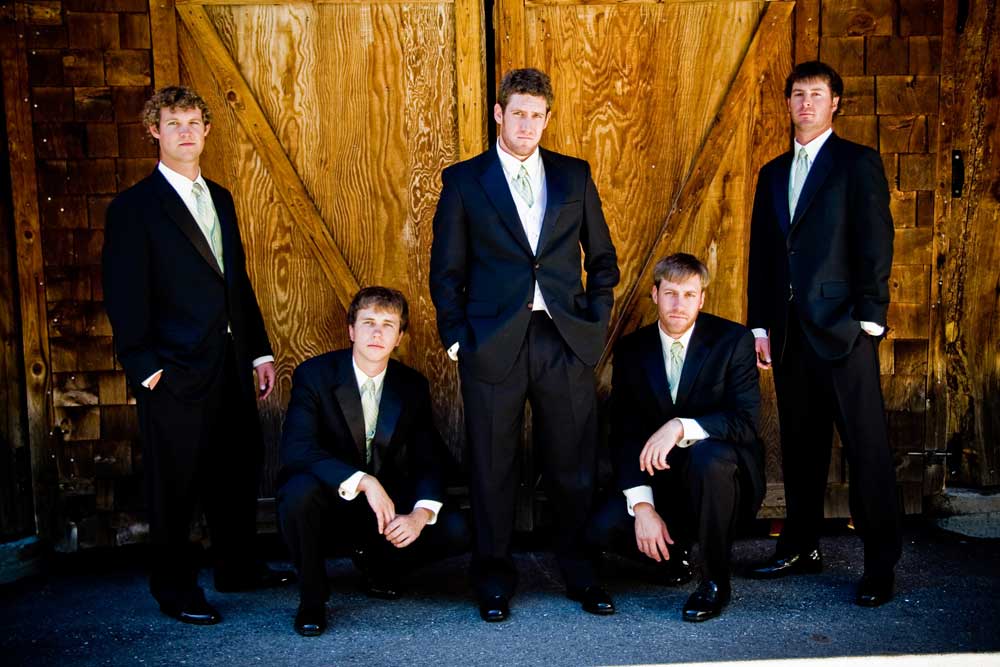 The day that a man walks down the aisle is a big one. The Wedding Day is one he'll remember for the rest of his life. As a friend, relative or even bride-to-be of the groom, a thoughtful gift is a great way to personally celebrate the groom. It can be simple, like a favorite snack, a handy gadget or something bigger. You just want the groom to feel special on his big day. Keeping the groom in mind, we've rounded up a handful of awesome gifts especially picked for the aisle-bound man.
A Good Knife
The gift that speaks to the groom's inner MacGyver, a pocket knife is handiest tool ever. So easy to slip into a pocket, a glove compartment, or backpack. Even better, Leatherman now makes a travel-friendly model that you can actually wear. Forgot that wine opener on your honeymoon? Not to worry. Go the distance and have this versatile tool engraved with groom's name and wedding date.
Luggage
A solid piece of luggage can last a lifetime. Everyone needs just one more suitcase, right? Is there a pending honeymoon and does the groom need a slick, hard-case rolling wheelie to glide through the airport? Think about the groom's hobbies: does he ski, golf or hunt? Does he need a stellar bag to travel around with his skis/clubs/guns?
Jerky
That groom might get the pre-wedding munchies and what is more satisfying than a delicious high-quality jerky? Try this 21 package jerky sampler for the ultimate snack treat and share with the groomsman!
Cigars
A box of cigars is the classic, day-of gift for a groom. There's a lot that goes into a wedding so a box of cigars for the lucky man to sit back and enjoy with his friends is well deserved. Throw in a bottle of whiskey and flask and this gift is a slam dunk.
Watch
Classic and functional, no one wants a groom to be late! Try to match the style of the watch to the wedding theme itself. Is it an outdoor/rustic event? Try a leather watch band with contrast stitching. A beach wedding beckons a sleek dive watch. If the wedding is more traditional try a Citizen watch, a classic piece that is also eco-friendly as these watches are light/solar powered.
With all the hub bub over the bride on wedding day, it's easy for the groom to feel overshadowed. So try to redirect the attention to him with one of these gifts for a groom. A great gift will set the mood that it is HIS day and reinforce that he is half of the celebration.