Everyday is a great day for nachos! In honor of the recent Nachos Day (Nov. 6th), we want to share our favorite Jerky Nacho recipe with you. Mind you, these are a stand-up variety of Nacho, the kind you can, and maybe you should, eat with a fork.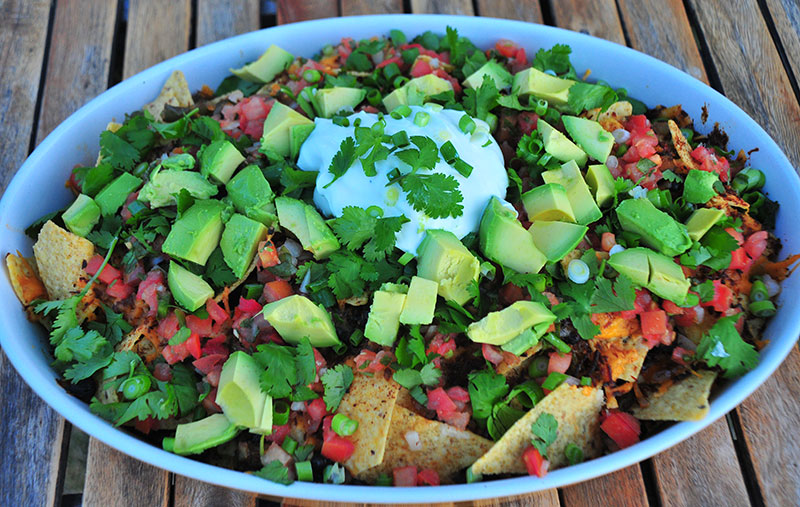 Jerky Nachos Recipe
Ingredients:
1 TBSP olive oil
1 small yellow onion, diced
1 green pepper, diced
1 clove of garlic, minced
1 can black or pinto beans (15 oz), drained
½ tsp chili powder
½ tsp cumin
½ tsp paprika
Salt and pepper to taste
Tortilla chips (thick cut – do not use thin chips)
3.25 oz package of Mountain America's Habañero Beef Jerky, diced or shredded, see notes below
1 – 8 oz package of Mountain America's Hickory Smoked Cheddar Cheese, shredded (approx. 3 cups)
Handful of cilantro, diced
8 oz pico de gallo (or chunky salsa)
1 avocado, chopped
4 green onions, diced
Sour cream
1 lime, cut into wedges
Directions:
Preheat oven to 350 degrees.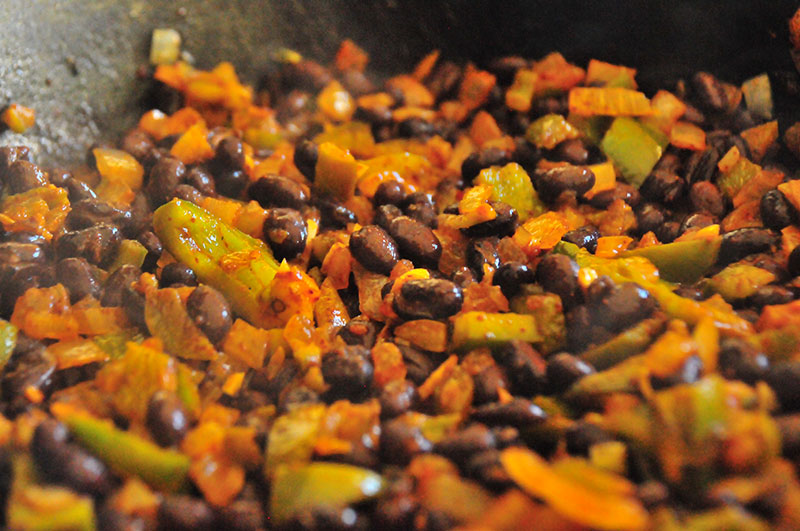 In a skillet over medium heat sauté olive oil, yellow onion, green pepper, and garlic until soft, about 7 minutes. Add beans, chili powder, cumin, and paprika. Cook until heated through, then add salt and pepper to taste. Set aside.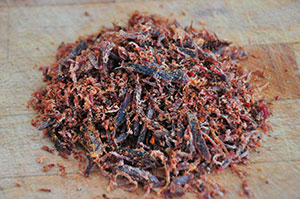 Prepare the jerky by dicing it with a sturdy, sharp knife. Alternatively, you can shred the jerky in a food processor (pulse it) or Vitamix blender (low setting, dial up the variable speed control to about 5 or until desired consistency is reached).
To construct the nachos, create three layers of the chips, bean mixture, jerky and cheese. For the first layer, place tortilla chips in a large baking dish. Top the chips with a layer of the bean mixture, jerky, then cheese. Create a second layer of chips, bean mixture, jerky and cheese. Next, create the third and final layer, using a smaller amount of each ingredient than used in the first two layers.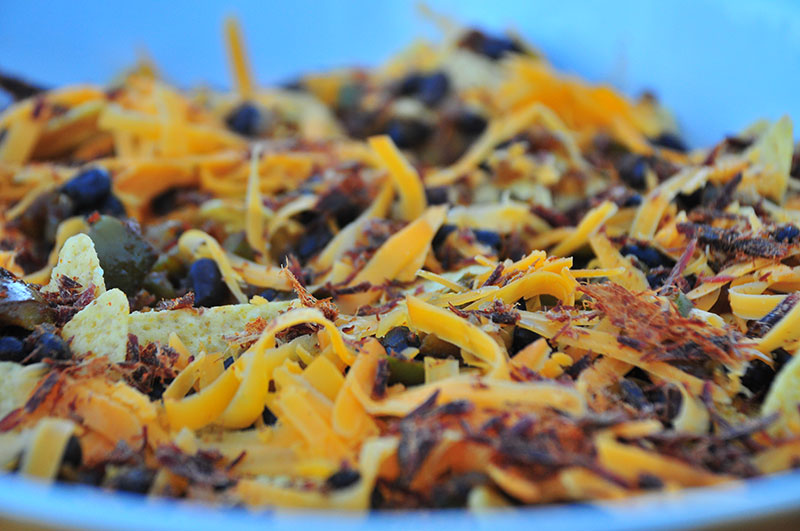 Bake nachos in the oven for approximately 10 minutes, until cheese is melted and bubbly. Remove from oven and top with pico de gallo, cilantro, avocado and green onions. Garnish with sour cream and lime wedges.
Helpful tip: When constructing nachos, the most important step is to make sure that each chip is adequately covered in delicious ingredients; every single chip should drip with cheese, beans and jerky.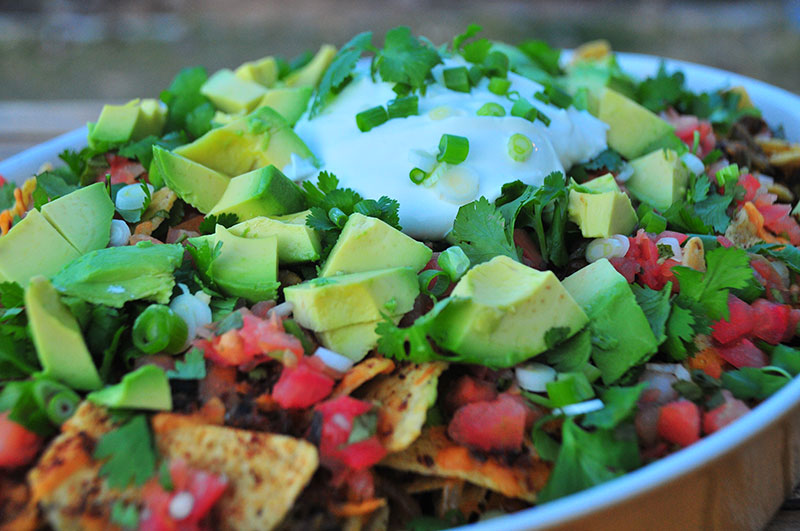 Everyday is Great for Nachos Day
There are plenty of occasions to whip up a platter of Jerky Nachos. Serve when watching the game with friends, at a birthday party, or any occasion that calls for awesome food. Considering the combination of upstanding spices, the smoldering heat, and the feisty smoked cheese, this is a snack or meal best shared with friends. 'Wow' the ones you know and love with Jerky Nachos, and make Nachos Day a special occasion any day of the year.