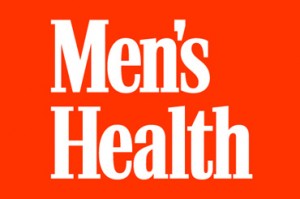 We are pleased as punch to announce that Mountain America's Sweet & Spicy Beef Jerky is a winner! The great folks at Men's Health Magazine recently taste-tested nearly 200 meat sticks, meat strips, and bars to bring you, the lucky jerky consumer, the best of the bunch.
The #1 pick for the Spicy-Sweet category was none other than our own Sweet & Spicy Beef Jerky! We've always known the sweet and savory kick was an epicurean gem, but it is a downright pleasure to land the #1 spot on this discerning list.
Sweet & Spicy is a flavor we have making for around 6 years and has always been a best seller. Long-time lovers of beef jerky may recall the traditional flavor trifecta: Regular, Peppered and Teriyaki, so the Sweet & Spicy is truly a flavorful choice. It's a perfect balance of hickory smoke and our three pepper combo heat that is steadied by a sweet brown sugar undercurrent. Some reviewers find the Sweet & Spicy to be more spicy than sweet, a tempered heat, but one of our long-time customers likes to say that even "wimps" will appreciate the spice.
Men's Health seemed impressed with our superior texture, when compared to other jerky's. They said our jerky "comes in moist, thick strips" and resembles "meat licorice".
The great news for jerky lovers is that the jerky market is growing, now with lots of superior jerky choices, way beyond the gas station variety. There are all kinds of wonderful and exotic meats available and tons of delicious flavors. Jerky is a perfect high-protein snack for folks that are on-the-go, counting carbs or simply looking for a filling and lean snack.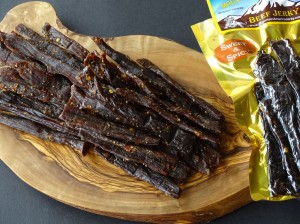 At Mountain America Jerky, we are pleased to offer a wide variety of high quality products. All of our beef jerky is hand-cut, marinated and smoked in small 50 pound batches. Our operation is located in Denver and we only use healthy, grass fed Colorado cows. We steer clear of artificial additives like fillers, nitrates, and MSG.
We are grateful to Men's Health for including us in their "Best Jerky Products" taste-off. It couldn't have been easy choosing the best, we know there is stiff competition out there.
Try some Sweet & Spicy Beef Jerky today.
To read about our award-winning Sweet & Spicy Beef Jerky at Men's Health click here. And, read the full article, Taste the 27 Best Jerky Products on the Planet.