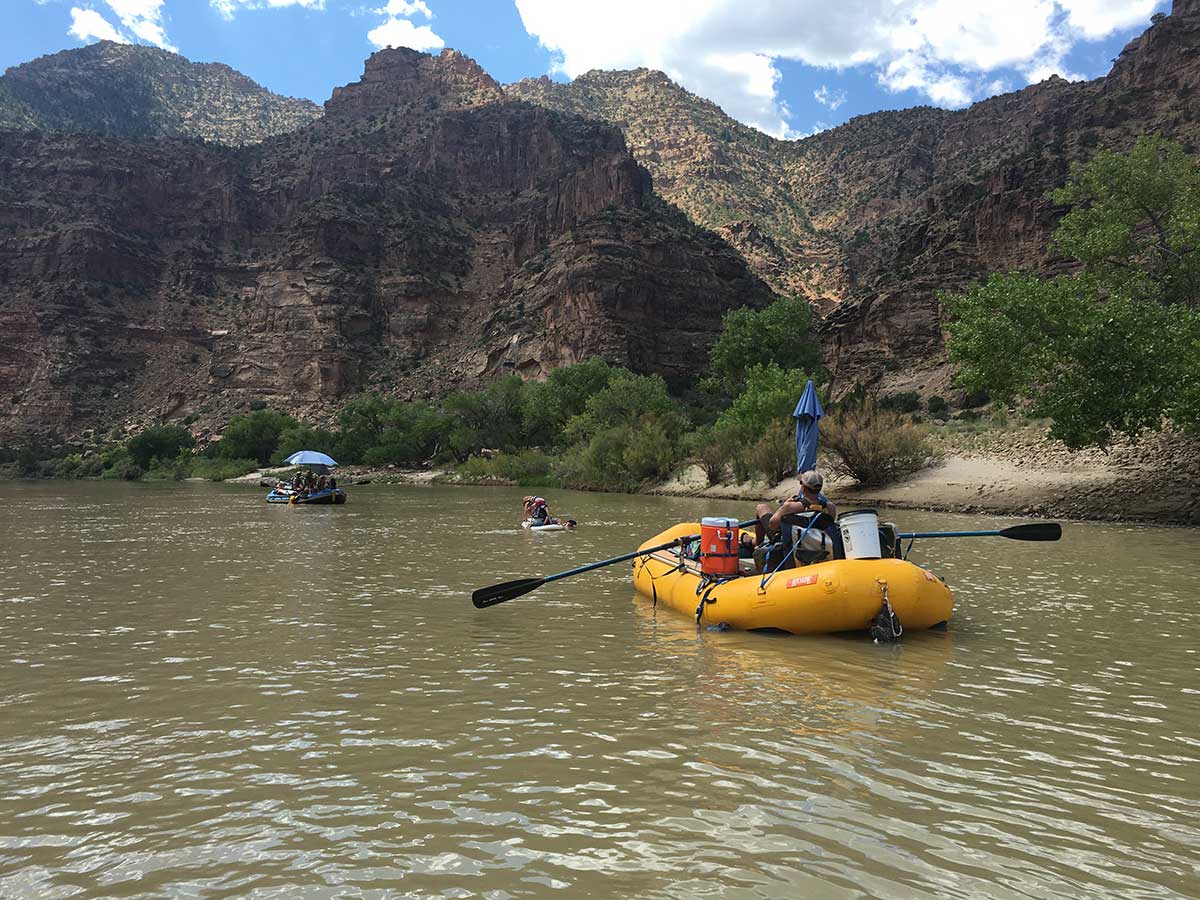 Be Prepared for the River
Escaping into the backcountry for a few days, or better yet a week, does more than give us a break. It gives us real, true quiet. It gives us fresh air and open spaces. It gives us a sense of the majesty of the natural world. But packing for your trip requires planning.
While there are many ways to escape into the outdoors, few are as thrilling, yet somber as the river trip. First, there's the quiet time along the river, camp set up, food cooking on the stove, having a few brews with your friends and family. Then, there's the serenity of floating on a glass-quiet piece of water taking in the absence of technology, traffic, and noise. Finally, there's the rush of the rapids, the adrenaline of fast moving water, and nothing but a few oars to guide your way.
The river trip is an underestimated, yet highly rewarding experience. However the virgin voyage can be a bit overwhelming. What to pack, from how much food and water to bring, what gear and clothing to haul along, can be intimidating—and, of course, space is limited. Here, you'll find a handy preparation list for your first float down the river. Of course, don't forget the jerky—it holds up well over multi-day trips and it's delicious! Check out a few of our jerky recipes for your trip and have fun.
River Trip Packing List, Self-Guided Trip
10 People, 7 Days, 2 Rafts, 2 Inflatable Kayaks or SUPs
Gear List
Tents
Sleeping bags
Sleeping pads
Pillows
Headlamps
Lantern
Camp chairs
Table
Camera
Games
GPS
River map
River permit (if required)
Satellite phone (consider for safety if no service)
Waterproof watch
Daypack for hikes
Knives (2)
Umbrella or other shade
Firepan (required for most trip)
Wood (if fires are allowed)
Hatchet
Otter box or Ammo can (waterproof) for phone/keys
Dry bags
Toilet system (washable, leak-proof), TP, hand santizer
PFD's (Type I, III, or V)
Rafts, frames, oars (bring one spare per raft), pump, repair kit
Inflatable Kayaks or SUPs
Throw ropes (one per raft)
Carabineers
Cam straps
Toiletries & Hygiene
Toiletry kit
First Aid Kit
UV-protectant lip balm
Deodorant
Moisturizing face cream
Toothpaste and brushes
Handsoap/sanitizer
Bug spray
Sunscreen
Wash cloth
Eyewash/eye drops
Kitchen / Food List
50 Gal water (based on .75 gal per person per day)
Food (ideally prepared) for at least one more day than you need
Snacks for on river (don't forget the jerky)
Water bottles
Backpacking pots and pans, kettle, hot pads
Cutting board
2 burner stove + 1 small stove
Fuel for stoves
Charcoal for firepan
Lighters
Stove-top coffee maker
Dishwashing tubs and washing supplies (soap and bleach)
Strainer for dish water
Dish drying rack (mesh ideal)
Spices and oil / butter
Backpacking bowls, plates, silverware
Mugs
Sealable containers for leftovers + ziplocs
2 Coolers
Dish towels
Sealable trash system / trash bags
Clothing List
Sun / baseball hats
Sunglasses
Rain jackets
Hoodies/light down jackets/fleeces
Pants (1 pair each)
Shorts
Swimsuits
Water shoes
Hiking shoes
Long sleeve shirt
Short sleeve shirt with collar
Bandanas
1 Pair of socks
Towel
Have fun out there and always be prepared. Packing and planning for your river trip will ensure you have the best time possible. Be sure to research the area and the weather before heading out.