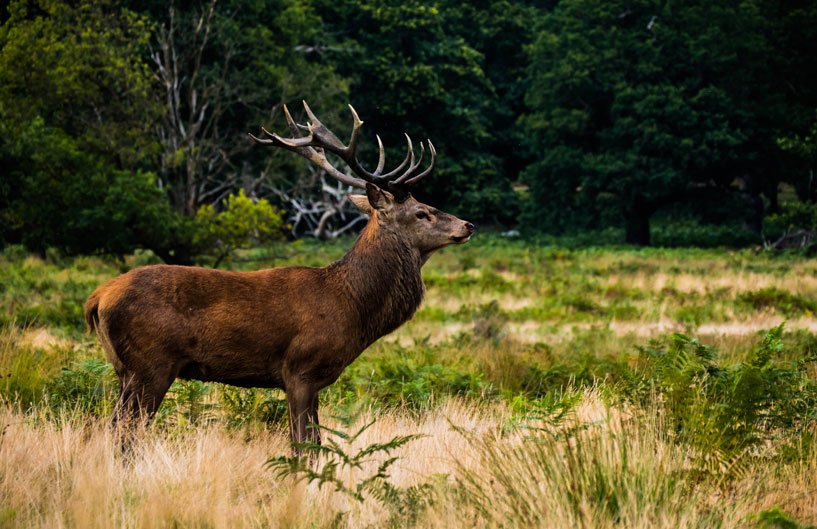 While beef jerky has become one of the latest health crazes, many hunters just chuckle – they've eaten beef jerky forever. They know it is smart to carry plenty of beef jerky when stalking game. Everyone has their favorite flavors, from original to spicy, garlic pepper, teriyaki, sweet and spicy, and peppered, but one thing never changes: the thickness, texture, and quality of meat used makes all the difference in taste. Rather than chewing off a stringy, tough, unpleasant shred of commercial beef jerky, enjoy high-quality texture and the superior taste of the real thing, made by Mountain America Jerky – the perfect brand to carry with you during hunting season.
Replenish Your Body and Enjoy Beef Jerky Made Right.
Hunting takes plenty of energy and time, and replenishing your body with pure beef protein gives you the stamina you need. Grab a piece of our beef jerky, taste it, and you'll never go back to buying mass produced brands. Mountain America Jerky simply tastes better. The thick cut, hickory smoked flavor, and the fact that it has no preservatives or MSG makes it even more delicious. Pure protein is the perfect snack when you need an energy boost on the trail.
The Perfect Hunting Snack
Why is our beef jerky the perfect snack for hunting? We are not new to the game of making beef jerky at Mountain America. Our beef jerky is made from healthy Colorado cows, and we craft it in small lots so it has the taste and texture that hunters across America have grown to know and love. As outdoorsy types and Coloradans ourselves, we know the importance of maintaining your energy on the trail. Our beef jerky is produced in small batches, smoked daily, and is of superior quality and taste. We all agree that our beef jerky is truly the best on the planet, and we want you to try it before you set out on your next hunting trip. Bring plenty, and be careful about sharing — your hunting mates will want more. Hide it.
Whether you plan all-day sits during rutting season, are a committed bow hunter, or plan a trip to the great white north, carry some of our delicious, nutritious beef jerky with you at all times.
Tasty, Thick, and Rich in Nutrients Your Body Craves
When you think of beef jerky, you may not know how good it can be when produced right. Our beef jerky is an old fashion chew. How do we do it? It starts with the quality of beef we use. These aren't feedlot cattle, but healthy Colorado cattle that have been raised the right way. Then comes our specialized marinades and hickory smoking process. We don't cut it thin, we make it thicker for a nice meaty chew.
You burn a lot of calories when you are out in the field, and the last thing you want to have happen is to get tired. Calorie-dense foods are advised, and beef jerky not only provides the calories you need to keep your body functioning at peak performance, it is also light and easy to carry in a backpack or pocket; and in the case of Mountain America Jerky – it's simply delicious.