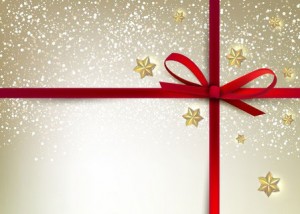 Jerky makes a great gift for just about anyone. It's easy to wrap, pack and ship (or we can do that for you), and it's a gift that arrives intact and looking delicious. To help you in your gift giving this year, we've rounded up our favorites:
Healthy:
Jerky is a thoughtful option for the health conscious individual. Most jerky's are low in fat, and a few have achieved superfood status because of their high nutrition density. Salmon jerky has a high level of omega-3 fatty acids, which are beneficial for heart health and your skin. An added bonus is that salmon jerky is a foodie's delight – a favorite to incorporate into salads, soups, or cheese balls.
Exotic:
Surprise a meat lover with a jerky that he, or she, has never had before! Kangaroo jerky is an exotic meat that is considered a lean red meat, packed with iron and protein. We use only the finest kangaroo meat that is not treated with steroids or hormones, and it's 100% preservative-free. On the other hand, if you're looking for something with just a bit of exotic flair, we offer Wild Boar, Yak and Elk, all grass-fed, and all have great customer reviews.
Quantity:
Wow your loved ones with a heaping tower of high quality jerky. May I present the Ultimate Jerky Sampler which features 22 packages of beef, turkey, exotic, and game meat jerky. Please note that there are no fish varieties in the Ultimate Jerky Sampler. Buy this for the meat lover in your life, or buy it for yourself and divvy it up amongst your friends.
The Old Favorite:
Like a favorite pair of tennis shoes or nicely worn-in flannel sheets, the old favorite jerky that we always come back to is Garlic Black Pepper Beef Jerky. You simply can't beat the depth of flavor, the subtle sweetness, and the kick of pepper anywhere else. This one finishes with a little heat and a tickle on the tongue that keeps it on our list of favorites.
Gift Certificate:
Do you have a family member that loves meat? Loves to hike and needs easy-to-pack snack foods? Do you dread having to buy a gift for the friend that has everything? Want something really easy to mail? A great option would be a Gift Certificate, available in any amount so you can give a little or give a lot.
Wishing you a very happy holiday from Mountain America Jerky.