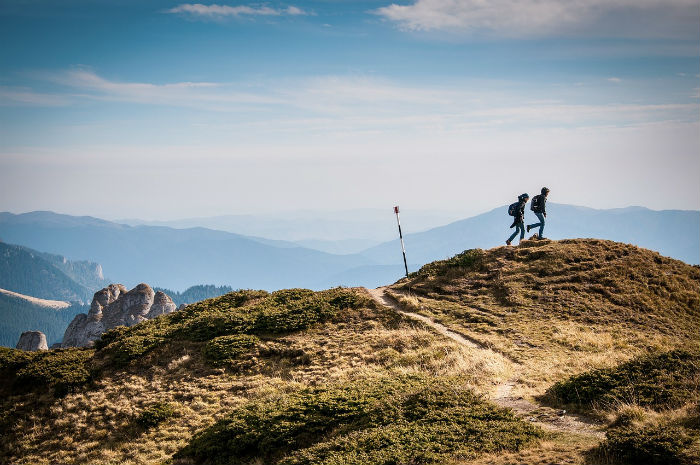 One of the best things about healthy jerky is that it gives us the energy and the stamina that makes us FEEL like we can climb mountains; and that is just one of the reasons that we love jerky. Energy and stamina can be found by eating healthy foods, and healthy jerky falls into that category for a few reasons.
3 Reasons Jerky is a Healthy Food
Salt
Sodium gets a bad rap, mostly because it increases blood pressure which has been linked to heart attacks, strokes and other serious health problems. However, a certain amount of salt is needed by the body, especially by the muscles for recovering during and after strenuous activity. If you have an inadequate salt intake, your body will start to excrete potassium which will decrease the fluid volume in your muscles cells. This inhibits muscle growth.
It is difficult to find the right balance of salt in the diet. However, a mild increase of sodium will encourage muscles to grow by increasing fluid volume in your muscle cells. Weightlifters have tuned into this pretty well, but it's a great thing to remember especially in warm climates where you are sweating a lot and even cold climates when you are exercising often.
High Protein
For optimum muscle recovery, experts recommend eating a high protein meal 20-25 minutes after exercise. This is where healthy jerky comes in at the head of the snack pack as it is very high in protein, low in fat and ultra-portable. Salty nuts are good, of course-who doesn't love G.O.R.P? But nuts are high in fats. If you are looking a for low-carb, low-fat snack solution, take a look at jerky.
Preservative-Free
What makes our jerky a healthy jerky is that it is preservative-free. We don't use any nitrates or monosodium glutamate to preserve our products. An added bonus is that our jerky does have a lower sodium content than other jerkies.
Three of our favorite healthy jerkies:
Salmon Jerky: Our salmon jerky is made with Wild Alaskan King Salmon. It is naturally high in Omega-3 fatty acids which are known as the "good fats" as they like to plump up wrinkles and keep your hair shiny. It is naturally low in fat, zero carbs and has only 1 gram of sugar.
Beef Jerky: The perennial favorite is also a nutritional powerhouse. All of our beef jerky is hand-cut muscle meat from healthy Colorado cows. Our beef jerky is low fat, low carb and high in iron, which is good for a whole bunch of things, including the immune system.
Ostrich Jerky: Considered an Exotic Jerky, Ostrich is a nutritional powerhouse. It is actually a red meat and considered one of the best in terms of high protein content, low fat and low in carbohydrates. Ostrich has a similar taste and texture to beef.
If you are eating for energy and stamina or simply looking for a healthy snack, do yourself (and your muscles) a favor and check out our jerky.