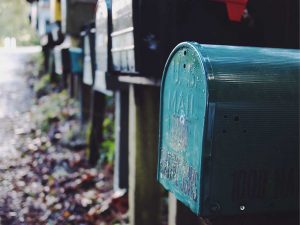 As the holidays approach, people are on the lookout for the right gifts for family and friends. Cyclists, rock climbers, fisherman, hunters, or avid hikers will appreciate the thoughtfulness of a gift of premium jerky. We at Mountain America Jerky know a thing or two about loving the outdoors, and the need for tasty, healthy snacks you can easily fit in a pocket or pack. Give the adventurers in your life – or yourself – a gift to be truly appreciated: thick cut, hickory smoked jerky.
Mountain America Jerky is made in small batches to ensure the highest quality texture and taste for the perfect bite. Ranging in flavors and types, our jerky is made with solid strips of muscle from quality meats. Our recipe uses less salt and delivers more flavor than any commercial jerky – with the added convenience of delivery right to your mailbox.
Jerky Delivery
Whether you are looking for a classic beef jerky or a taste of the exotic, Mountain America Jerky has a protein snack for you. We have over 15 different types of meat in several flavors, and a taste that will appeal to every person on your list. If you have trouble deciding on which jerky to choose, we offer several sample packs and pre-selected combo packs.
Our Just Right 5-Pack contains a selection of our most popular jerky. If you are buying for a woman in your life, we have a Better than Flowers Jerky Sampler containing a variety of flavor options like Sweet & Spicy or Pepper. We carry gluten-free options, as well as delicious fish jerky ideal for fish-lovers or pescatarians.
For more adventurous jerky lovers, we offer a range of unique meats and flavors. From Kangaroo to Tibetan Yak Jerky, you will find a treat for every taste. Yak jerky is lower in calories and fat, and a great choice for those who count calories; it's also free of growth hormones or steroids.
With so many quality options available it can be difficult to know where to start. Our Jerky of the Month Club is a great way to discover your new favorite flavor. Each month you will receive four packages of thick cut, delicious jerky, giving you a chance to sample our array of flavors and meats. In the first three months, you will have the opportunity to sample:
Beef Original
Beef Garlic Pepper
Elk Original
Buffalo Teriyaki
Beef Pepper
Beef Teriyaki
Venison
Buffalo Spicy
Beef Spicy
Turkey Original
Elk Teriyaki
Buffalo Original
Give us a call at (303) 257-4711 for custom changes to your Jerky of the Month order. All our jerky is small batch, and made daily from the highest quality meats at our Colorado facility. We are proud to be the manufacturers of America's highest quality jerky, and we are committed to great customer service. Our facilities and suppliers are USDA and FDA-approved.
Ready to try a healthy, tasty, handmade jerky delivered right to your mailbox? Whether you are shopping for a gift for a lover of the out-of-doors, or want to treat yourself, Mountain America Jerky is where you will find the nation's best premium jerky. Find out more about our jerky delivery service – once you taste our product you will never go back!