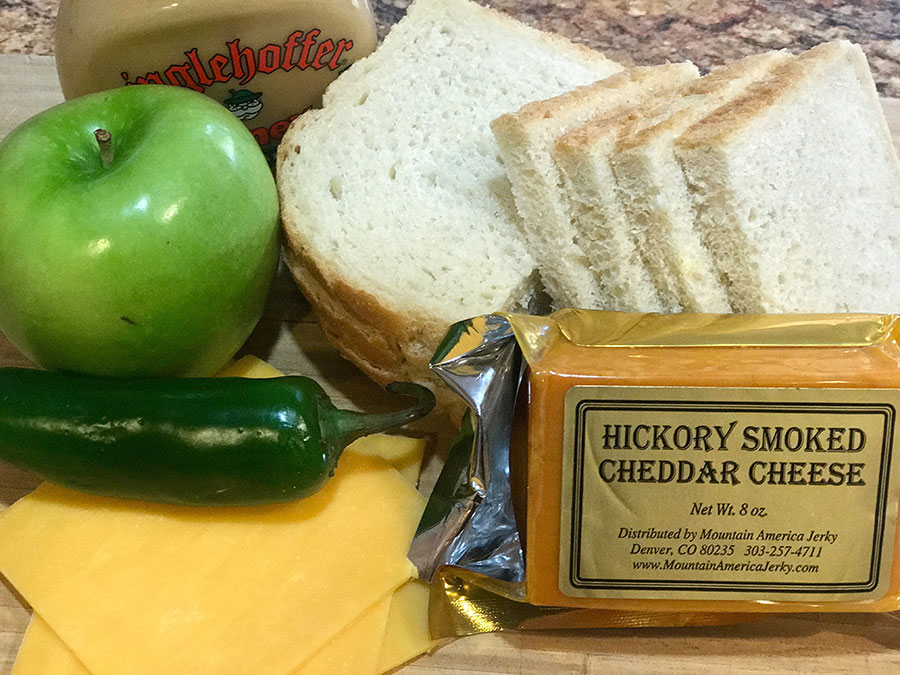 Try Our Spicy, Smoky, and Tart Grilled Cheese
First, the butter begins to sizzle and pop. Then, the bread begins to brown to a chestnut color and the air smells of hazelnut. Next, the blade slices through the sandwich, revealing the sizzling, melted cheesy middle. It's the classic, the legendary, and the iconic, the grilled cheese.
An American staple, the grilled cheese is a crowd pleaser. From childhood to old age, there's something intensely satisfying about putting cheese between slices of bread and sautéing it to oozing perfection.
We love a good grilled cheese as much as anyone. By adding our Hickory Smoked Cheddar Cheese, we elevate this favorite. But we don't stop there. We add crisp, tart green apple, spicy, fresh jalapeño, and some tangy mustard. The result is a beloved sandwich reborn, the gourmet grilled cheese.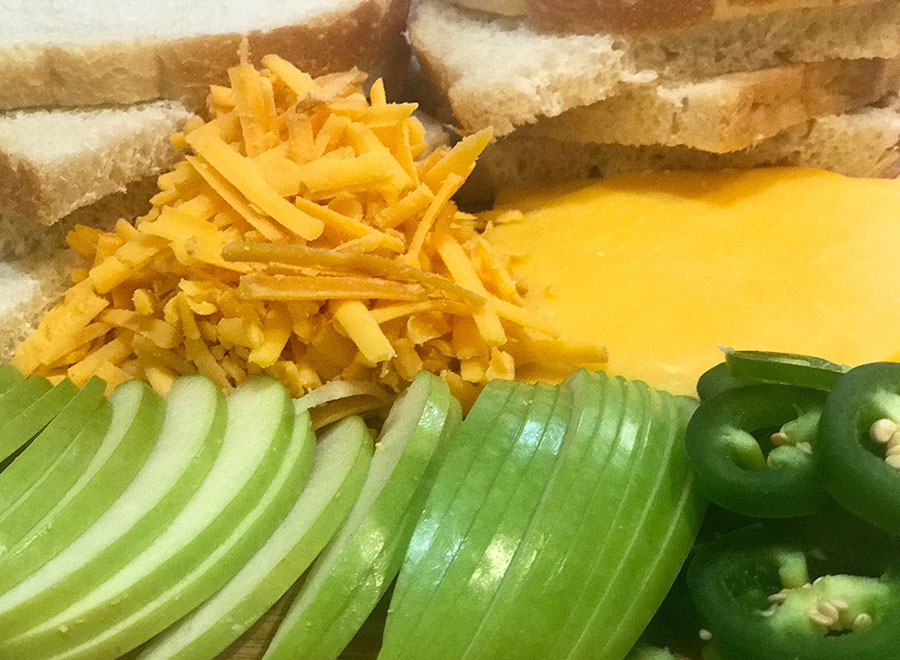 Jalapeño and Apple Gourmet Grilled Cheese
Ingredients:
Directions: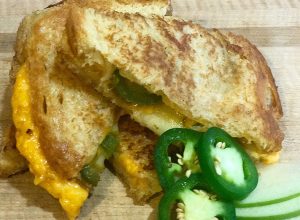 Begin by preheating the oven to 350 degrees.
Prepare each sandwich in the same way. Add ½ Tbsp mustard to one slice of bread.
Add sliced apples to the mustard spread to keep them in place.
Top the apples with the shredded smoked cheese and sliced jalapeños.
Place a slice of sharp cheddar cheese on the jalapeños and add the second piece of bread.
Heat a skillet on medium and add 1 Tbsp butter to the pan. When the butter is just melted add your first sandwich. Cook for about 2-3 minutes, until golden brown and flip. Cook for another 2 minutes, until golden brown on the second side and remove from pan.
Repeat this process on the other three sandwiches.
Place sandwiches on a baking sheet and bake until the cheese is fully melted, about 5-7 minutes.
Cut sandwiches in half or in quarters and serve immediately. Pair with your favorite chips or soup and enjoy!
Yield: 4 Sandwiches