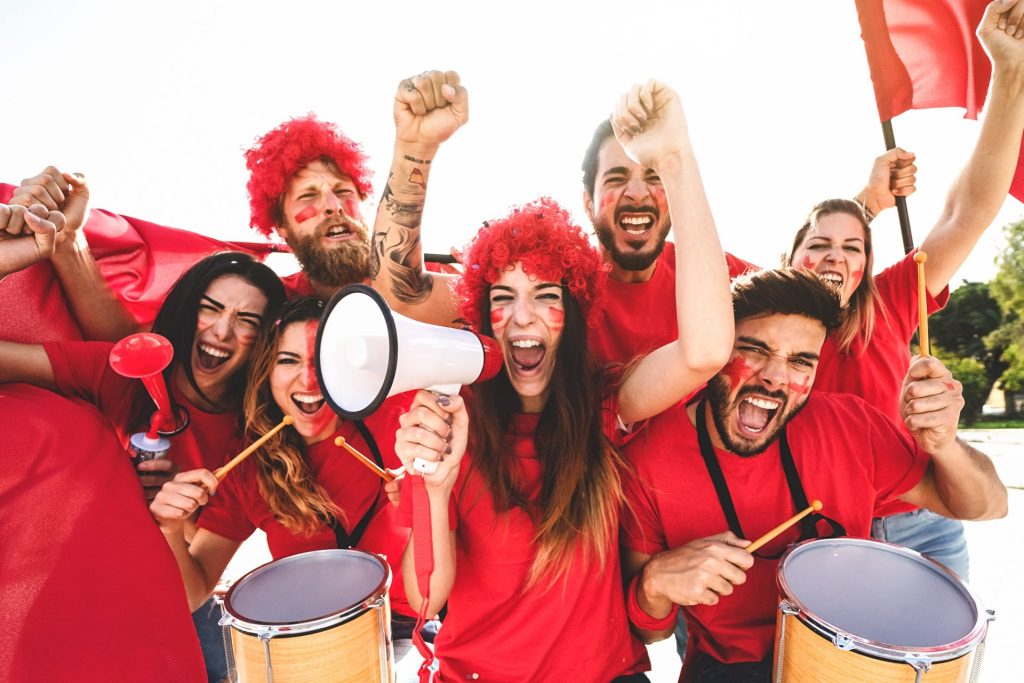 It's that time of year again! In many areas of the country, the weather is slowly turning from warm summer days to crisp, cool nights, the trees are starting to show hints of glorious fall colors and the kids are ramping up for Halloween trick-or-treating. Of all the tell-tale signs of fall, however, one tried and true American pastime stands out from the rest: the tailgate.
No matter if you're a college football fanatic, an NFL diehard or simply along for the ride, one thing's for certain – there's no party like a tailgate party. Harkening back to its roots in the fall harvest celebrations in Ancient Greece and Rome, this modern American tradition is believed to have gotten its start on July 21, 1861, during the First Battle of Bull Run during the Civil War. Throngs of Washington residents picnicking in the Virginia countryside found themselves drawn to the sounds of war and set up shop to watch the battle – and enjoy their picnics – from their buggies and carriages.
There was reporting of similar carriage and buggy-based picnics along the sidelines of football games in the late 1880s. As the growth of motorized vehicles exploded in the early 1900s, the 1906 Harvard-Yale game spurred 32,000 fans to travel to New Haven, Connecticut for the game, resulting in the first "modern" pre-game tailgate in U.S. history.
Today – from college campuses and stadium parking lots to backyards and community parks – tailgating is an art form unto itself and decades of weekend football festivities have spurred some creative tailgating food ideas.
Best Tailgating Foods (without a Grill)
Sometimes, you just can't bring the heat. For those fall Saturdays or Sundays when grilling out is not an option, try out these easy tailgate finger food options instead.
A Different Kind of Six Pack
When you think of a six pack, more likely than not you're picturing six ice-cold cans of your favorite American lager or local brew. While that's all well and good, there's a new – dare we say tastier – type of six pack to liven up your tailgate. Enter, the All American Jerky Six Pack.
This six pack spices up the standard tailgate finger food scene with three iconic beef jerky flavors, plus turkey jerky, elk jerky and buffalo jerky! Whether it's just you and a few friends or the entire team fan club, everyone is sure to find a favorite in this classic six pack.
Elevate Your Tailgate With a Jerky Charcuterie Board
It's time to take your tailgating game to the next level. Once reserved for upscale restaurants, charcuterie has made its way to the mainstream, one dinner party at a time. Now, it's time for this fancy (yet simple) meat and cheese plate to go pro and tackle the ultimate party: the tailgate.
Despite its impossible-to-say name, charcuterie is easy to execute – especially with pre-made meat and cheese packs like The Meat and Cheese Lover Deluxe. Between the elk salami, buffalo salami, gourmet mustard, smoked cheddar, smoked asiago, smoked habanero and smoked pepperjack cheese, all you need is some crackers (and sliced fruit, if you want to get real fancy) to get the party started.
Bonus: Beat the Overtime Munchies
It's late in the fourth and the game is tied. Before you know it, your game is in overtime and you're starving… But there is no way you're leaving your seat to buy a hot dog or leaving the TV to see if there is any leftovers from the pre-game festivities. Good thing you grabbed a pack of Meat Snack Sticks to tide you over – and keep the hangry at bay as you will your team to finish strong.