Summer is just around the corner and that means that the livin' is easy and the eatin' should be easy too. To that end, we thought you might enjoy a simple Cowboy Caviar recipe that features our favorite food…jerky! A popular bean salad in the South, this can be served as a salsa with tortilla chips or as a side salad. Sometimes referred to as Texas Caviar, Easy Cowboy Caviar makes a mean side at a BBQ or enjoyed as a cool supper on a hot summer night.
We like to eat this for breakfast, tossed into a burrito with a scrambled egg.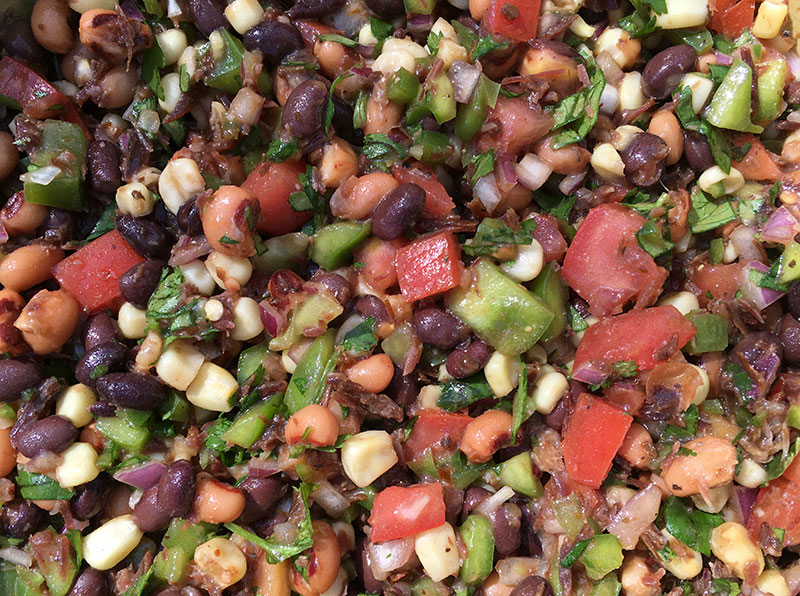 Easy Cowboy Caviar Ingredients: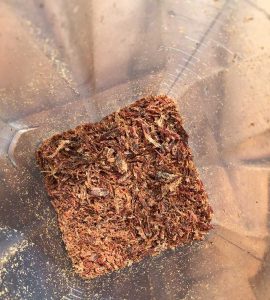 1 (15.5 ounce) can black beans, drained and rinsed
1 (15.5 ounce) can black-eyed peas, drained and rinsed
3 roma tomatoes, diced
2 cups frozen corn kernels, thawed
1/2 medium red onion, minced
1 small green bell pepper, finely chopped
1 small jalapeno pepper, minced
3/4 cup chopped cilantro
2 cloves of garlic, minced
salt and black pepper to taste
1 cup Italian salad dressing (we used Annie's Tuscany Italian)
3.5 ounces Mountain America's Spicy Turkey Jerky, shredded (how to shred jerky)
Easy Cowboy Caviar Directions:
Mix black beans, black-eyed peas, tomatoes, corn, onion, bell pepper, jalapeno, cilantro, and garlic in a large bowl; season with salt and black pepper to taste.
Add dressing; toss to coat. Stir in jerky.
Cover and refrigerate for at least an hour or even overnight.
This is an easy recipe to whip up but make sure to budget your time. You'll notice that the ingredients come together quite quickly, but you've got to watch the clock in order to give yourself at least an hour or more for the black beans to soak in all the flavors.
You might notice that the recipe for Easy Cowboy Caviar is very forgiving. If you don't like cilantro you can substitute parsley. Same with the corn; if you've got fresh grilled ears simply shave that right in or if you've got a can of sweet or super sweet corn that would work well too.