We've been hearing the word "artisan" thrown around a bunch lately. What makes something "artisan"? When you apply this word to jerky, what is "artisan jerky" and why is it better than jerky from a big company that might be out of touch with the artisan process?
Let's jump right into this "artisan" debate, because we don't want to waste a second or a cent on less than perfect jerky.
Artisan vs. Handmade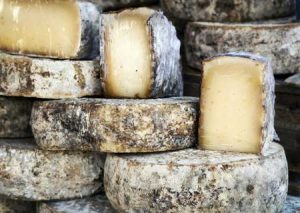 The Merriam-Webster dictionary states that the full definition of artisan is "one that produces something (as cheese or wine) in limited quantities often using traditional methods, artisanal is used as an adjective." This definition would imply that the product in question, jerky, is made in small batches. If you stack artisan next to its more quotidian neighbor, handmade, you basically have the same word, it's just that "artisan" sounds fancier. Does that necessarily deem it a buzz word?
"Craft" is another term that is gaining momentum, especially when discussing craft beer. Basically, "craft" implies the same meaning as "artisan" it is defined as "an activity that involves making something in a skillful way by using your hands."
Is Artisan Jerky Better?
Yes, it is. You can call our jerky "artisan jerky" or "artisanal jerky", really, you can call it whatever you want. We like to use the word delicious and believe me, we know what we're talking about. We've been selling gourmet smoked meats since 1997. Our production is 100% handmade – from the meat slicing, to the marinating, to the smoking and packaging. We smoke small batches of jerky everyday so it is always fresh. We can tell you every ingredient in our marinades and why it's there – and to that end we don't use MSG, fillers or nitrates.
We can think of about a half dozen big name jerkys. If you are curious, give those labels a peek the next time you are in the grocery store or gas station and see if they contain real food or a bunch of scientific-like words. Additives like Monosodium Glutamate and Sodium Nitrate are things we stay away from but are often times on the ingredient label of non-artisan jerky. You'll also notice a higher fat and sodium content; we simply don't need those things in our jerky.
Try a taste test for yourself. We think that you'll agree that artisan homemade craft jerky is simply the best.