Our world is changing right before our eyes. Women run international corporations, we have stay-at-home dads, women who golf, men who go to spas, and moms and dads both changing diapers. Whether you're for it or against it, one thing is certain: gender roles are disappearing.
I am a little old fashion to accept all these changes without a little guff and growl, but that's what makes me a man. However, I received a gift basket for my birthday recently, which shattered my notion of the cute feminine baskets of ribbon and tape. I'm proud to say that gift baskets are badass. Which got me thinking, what are some gift baskets for men that would actually make men happy? I'm happy to present you with my top five (don't judge the bias in number one). Put together one of these gift baskets the next time you have a gifting event for the manly man in your life.
Five Gift Baskets for Men
1. Jerky Gift Basket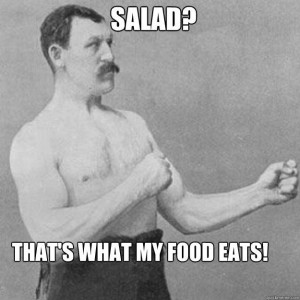 There are several companies selling jerky gift packs and as a jerky connoisseur and official fan of gift baskets, I've tried several. I encourage you to conduct your own jerky research but Mountain America Jerky sells the best jerky gift baskets on the market. We offer large 22-item varieties all the way down to small, 6-item packages. You can even create your own variety pack by calling (303) 257-4711. With 40+ flavors like alligator, ostrich and snake meat on the menu, the options are limitless. Please note that there is no actual "basket" in this gift pack. That's not really our style, sorry. But you can wrap it up however you like.
2. Booze and Cigar Gift Basket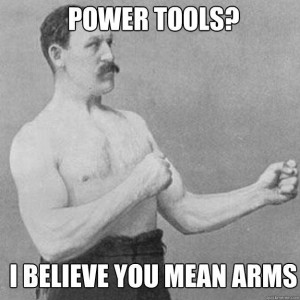 Most manly men love airplane liquor bottles, and what's better than a Maker's Mark on the rocks with a nice smooth cigar? This one is easy. Head to your local liquor store and by high-end mini-bottles of your man's favorite type of liquor including a Bailey's or Kahlua so he can drink in the morning. Then, visit the tobacco shop and ask for a couple of easy-to-smoke cigars. You can call this basket the Sin Bin. If your man doesn't imbibe, trade the liquor for some nice quality sodas and the cigars for some locally crafted candies and other goodies.
3. Grooming Basket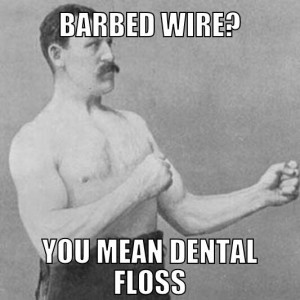 We've seen the commercials: buying razors is a pain in the neck. Buy a nice new razor with plenty of replacement blades, a small set of scissors, some brand new nail clippers, travel size cologne bottle, shaving cream, aftershave and moisturizer. This is a gift for both of you as you will feel his baby-soft skin as you dance cheek to cheek. Does that still happen anymore?
4. Magazine Basket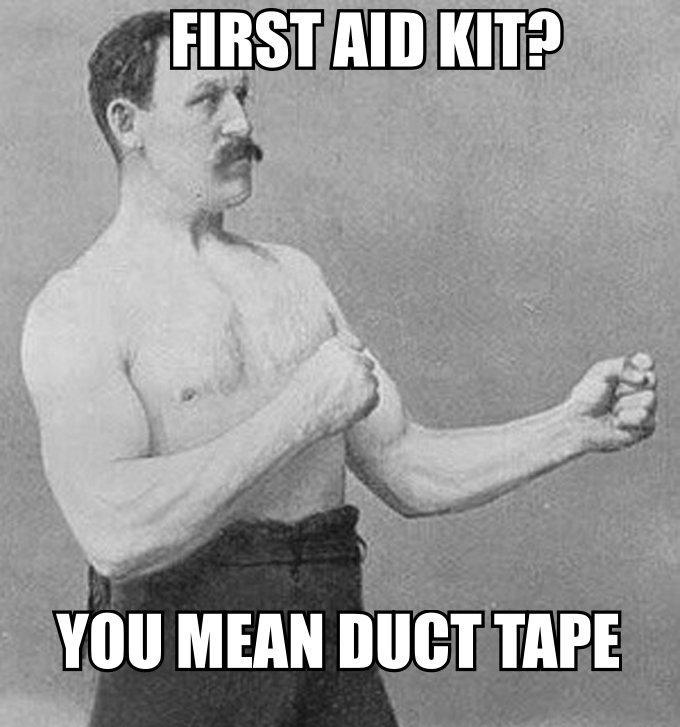 Is your man a gamer, sports fanatic, outdoor enthusiast, music fiend, adrenaline junky, humorist or a beer brewer? Chances are he's a combination of many. Buy 5-10 of the best magazines that envelope his favorite hobbies. If this is a  bigger gift you're buying for a special occasion, get him magazine subscriptions and buy the most recent issue to indicate which ones he'll be getting regularly.
5. Sports Basket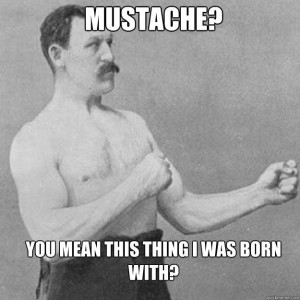 What are your man's favorite sports teams? Buy him a variety pack of memorabilia from those teams. You can get beer mugs, koozies, coasters, shot glasses, bandanas (for him and the dog), DVDs, calendars, bumper stickers and a nice jersey. All teams have online stores so this is quick and easy and he will feel like a hardcore fan.
The manly man's gift basket is an exploding trend for good reason: who wants one gift when you can have ten? These five ideas should get you started turning that guff and growl into a nice long purr.