Yurt Camping Tips and Three Amazing Utah Yurts
As avid lovers of the outdoors we look forward to our next trip into wilderness like a nine-year-old looks forward to her tenth birthday. From jumping in a raft for a weeklong sojourn to throwing the tent in the back of the truck for a weekend escape, every opportunity to exchange the daily grind for the silence and serenity of our national parks and little known getaways is embraced with abandon.
One of the more exciting opportunities to get outside is the time-honored tradition of the group yurt camping trip. While yurts vary in size and detail, location and seasonality (some are open year round, some not), there are a few things they all have in common. Firstly, you'll typically be hiking, skiing, or sledding into the location. As well, each yurt will likely have basic beds, a table and chairs, a camp stove, and a wood-burning stove and firewood. With these amenities, yurts allow you to get away from it all while enjoying some basic comforts and sharing the experience with family and friends.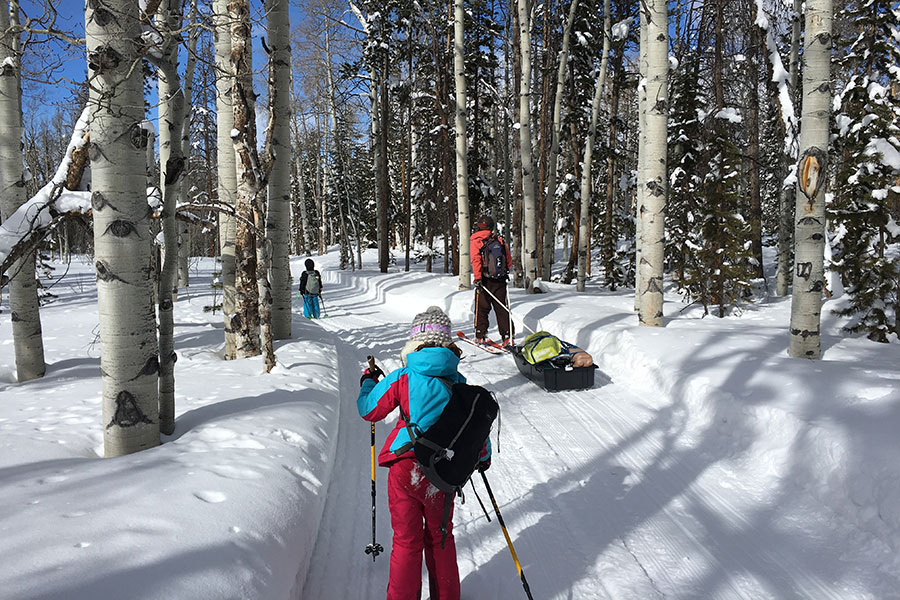 When planning for your yurt camping trip, first check the amenities specific to the yurt you'll be visiting. However, wherever you're heading, remember to pack these basics:
Acceptable clothing for the season and location, including emergency rain and snow gear
Sleeping bags
Enough food and water for your group for one more day than you expect to be on the trip
Remember to bring water for cooking and washing if there is no water source nearby to filter, or no snow to melt
One small stove and extra fuel
Good, reliable boots (ideally waterproof)
First aid kit
Reliable knife
Sunglasses
Sun/winter hat
Backpacks/sled for carrying gear
GPS device/map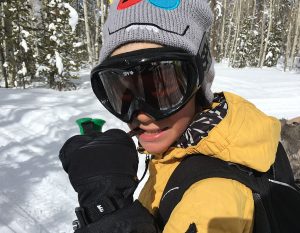 Lastly, make sure you know all of the details necessary about where you're going. Study your map beforehand to get a general lay of the land. Look into the road conditions you can expect (dirt vs. paved, for example), and always check the weather right before you pack up the truck.
While there are countless options for a yurt trip in the west, we picked a few of our favorite Utah yurts to get you started in planning your trip. Whether you pick one of our favorites or choose your own adventure, don't forget to bring some high protein eats for your hike in.
Bunchgrass Yurts—Logan, Utah
Located in the Bear River Range (between Logan and Bear Lake) these yurts offer excellent backcountry skiing and exploring in Northern Utah. Open from December 1 – April 30, these yurts are an ideal getaway when the snow flies. Expect about a 4-mile hike each way.
For more information see—http://www.yurtsofutah.com/assets/yurt12-bunchgrass.pdf
To rent the yurt—https://sites.google.com/site/powderridgeskitouring/home.
Talking Mountain Yurts—La Sals, Gold Basin, Utah
The Talking Mountain Yurts of Gold Basin, Utah, are nestled into the quaking aspens at nearly 10,000 feet. This yurt is only available during the winter months, and offers unhitched access to the beautiful backcountry slopes of Utah. The hike in is only about 1.5 miles, with little elevation gain, making for an easy in-out trek.
For more information or to make a reservation, visit—https://talkingmountainyurts.com/gold-basin-yurt/
BRORA (Bear River Outdoor Recreation Alliance) Yurts—Uintas, Utah
Located in Northern Utah's breathtaking Uintas Mountain Range, these yurts offer year-round activities and adventures. BRORA, in conjunction with the U.S. Forest Service maintains these beautiful yurts and the local Lily Lake Ski Area as well as miles upon miles of cross country ski and mountain bike trails.
For more information or to reserve a yurt, see—http://brorayurts.org/