It's that time of year again… and the same old questions remain: What do I get for those difficult-to-shop-for people on my list? What on earth should I buy for my Secret Santa gift? Is there a perfect White Elephant gift?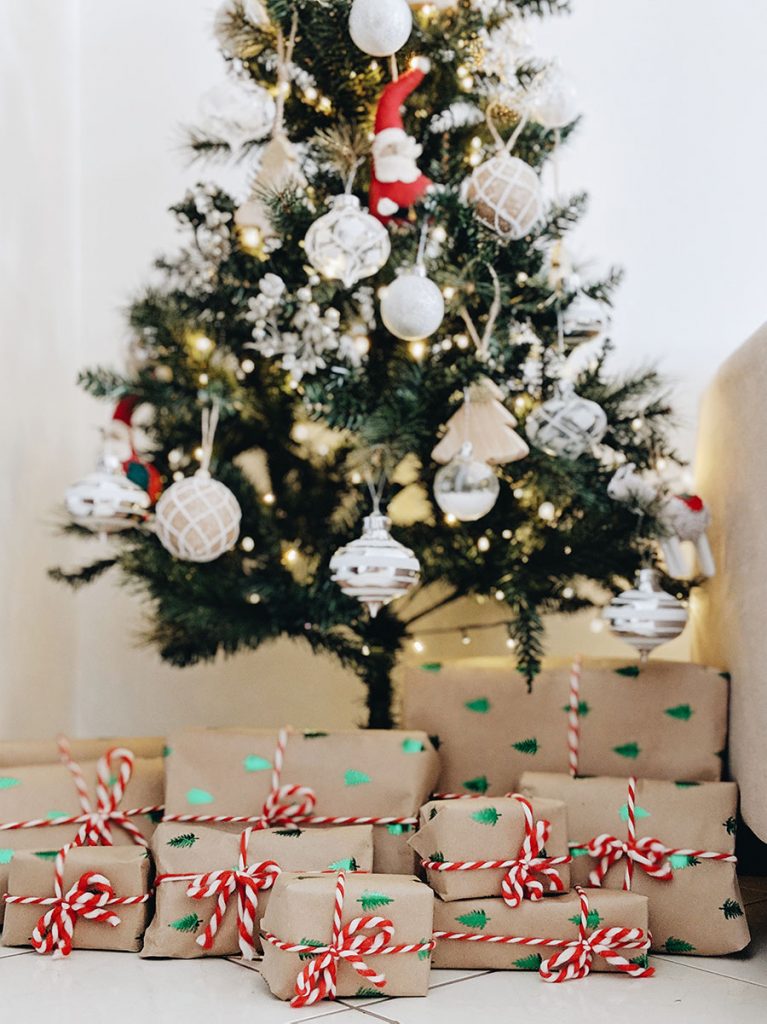 Thankfully, the answer to all of these pressing holiday questions is simple: handmade gourmet jerky.
Whether you're shopping for the person who already has everything, for that co-worker you don't really know or looking for the best White Elephant gift for your annual Christmas party, you can't go wrong with jerky! From traditional beef jerky gift packs to exotic meat samplers and jerky for dogs, you're sure to find unique holiday gift ideas for everyone on your list.
Check out our holiday jerky gift ideas below!
Best Secret Santa Gifts
Choosing Secret Santa gifts can be torturous. More often than not, you end up with someone at the office you don't really know all that well or your weird uncle you only see during the holidays. Thankfully, most everyone likes beef jerky.
Six Pack Beef Jerky Sampler
Perfect for when you're not sure what your Secret Santa recipient likes, this beef jerky gift pack comes with six different beef jerky flavors to cover all your bases: original, spicy, garlic, teriyaki, sweet and spicy, and peppered!
Make Your Own Sampler
If the Six Pack Beef Jerky Sampler is a bit out of your price range for your Secret Santa gift, you can mix and match a few different beef jerky flavors and make your own beef jerky gift pack!
The Perfect White Elephant Gift
Exotic Jerky Sampler
We all know that the weirder the White Elephant gift, the more it's fought over. With the Exotic Jerky 7-Pack, you're sure to have the most unique gift in the game! Jam-packed with alligator, duck, antelope, wild boar, yak, ostrich and elk, this unique White Elephant gift is sure to get stolen over and over.
Or make your own exotic jerky gift pack – and don't forget to add the kangaroo jerky and smoked rattlesnake meat!
Gifts for the Guy (or Girl) Who Has Everything
Maybe it's your father. Or your favorite cousin. Or that friend who is just so difficult to shop for. There's always at least one on your list: the person who has everything and wants for nothing. Well, stress no more… we've got you covered.
Jerky of the Month Club
What's better than giving someone you love a gift pack of jerky? Giving them the jerky gift that keeps on giving! The Jerky of the Month Club does just that – it delivers four different packs of jerky straight to their door for three months. That's 12 packs of handmade gourmet jerky all in one gift!
"High Five" Jerky Gift Pack for Dog Lovers
For the person who has everything and loves their pooch, the "High Five" Jerky Gift Pack for Dog Lovers is sure to be a big hit – for man and man's best friend! Packed with five different types of jerky meats specifically made to be a healthy treat, this dog-friendly gift pack will get you a high-five every time.
Holiday Gifts for Vegetarians
We all have at least one person in our lives who – for their own personal reasons – just aren't on the jerky train. And that's okay.
You can still treat them to the smoky goodness of gourmet smoked cheeses! Whether they're into the best smoked cheddar out there, a kick of pepperjack, delicious asiago or like to turn up the heat with habanero, gourmet smoked cheeses are the perfect holiday gift for the vegetarians in your life!