Since 1623, Thanksgiving has been a time-honored American tradition. It's a special time when families and friends gather to give thanks around a table laden with a feast of turkey, stuffing and all the fixings (and often end up napping on the couch soon afterward).
Not all Thanksgivings are spent sitting around the dining room table, however. What if this year you're unable to sit down for the traditional Thanksgiving meal? Maybe you're on a hiking trip, off hunting for the holiday or are simply the adventurous type looking to spice things up a bit? Then swapping out the 20-lb oven-roasted turkey for something a bit lighter might be a smart idea.
We're going to take a look at the unconventional yet intriguing world of turkey jerky and its wild game counterparts – venison jerky, wild boar jerky, trout jerky, and wild game jerky.
Let's embark on a jerky-filled journey that may become your new Thanksgiving tradition.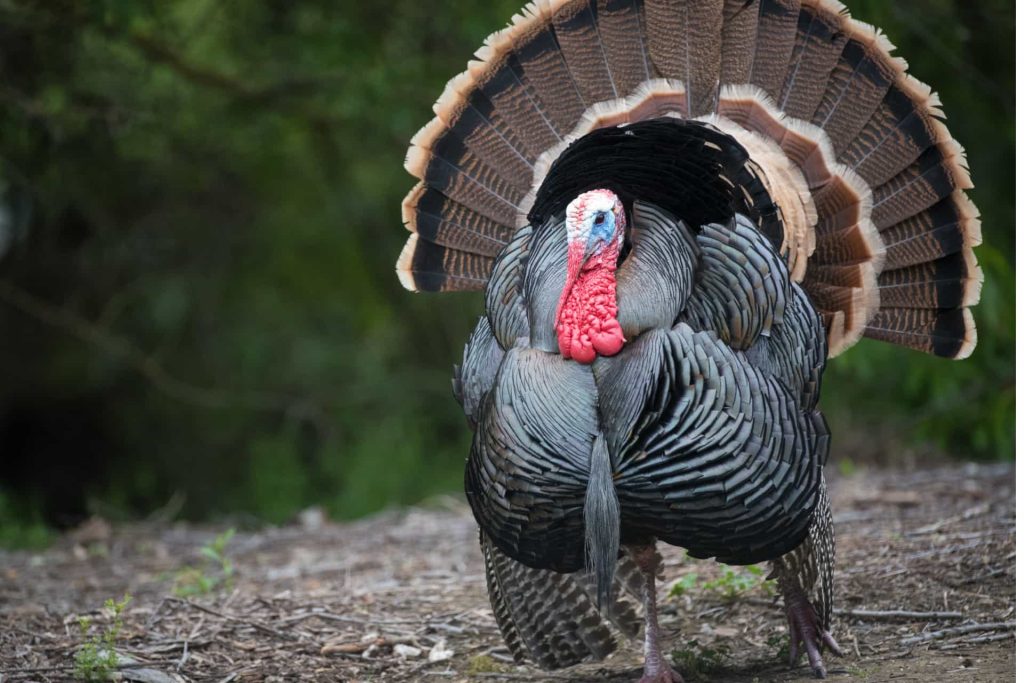 Turkey Jerky: The Twist You Didn't Know You Needed
Turkey jerky is the hero that steps up when time is of the essence or when you're looking for a protein-packed snack that's perfect for grazing as you adventure through the holiday. Often overshadowed by its roasted or smoked counterparts, turkey jerky brings a burst of flavor and convenience to the holiday table or trail. Imagine a Thanksgiving where you can indulge in the rich, savory taste of turkey without the hassle of roasting an entire bird. A total time-saver!
The beauty of turkey jerky lies in its versatility. Whether you're slicing it up for a charcuterie board, incorporating it into a salad for some extra texture or simply munching on it straight from the bag, it always satisfies. It's the ultimate snack that doesn't compromise on taste or nutrition. So, there's absolutely no reason turkey can't be the star of your Thanksgiving show even if you're on the go!
Into the Wild: Venison Jerky and Wild Game Gang
For those looking to take their Thanksgiving on a wilder journey, venison jerky and other Wild Game options like elk jerky and buffalo jerky offer a unique twist on turkey jerky and traditional beef jerky.
Speaking of history and tradition, common cattle weren't introduced to North America until March of 1623, meaning bison (buffalo) would have been the closest thing to beef jerky available before the first Thanksgiving. Though deer and elk were also commonly used by Native Americans in the area as well, neither resembles the texture of beef as closely.
Venison's unique characters can also provide an interesting departure from the ordinary holiday spread. With its robust, rich flavor, lean protein profile and deliciously firm texture, it's a tasty pick for a Thanksgiving feast on the move.
Wild game jerky can be a fun, bold and eye-opening break away from the conventional Thanksgiving celebration menu. Swap out the turkey altogether for a more daring choice, and you might just discover a new favorite tradition!
Wild Boar Jerky: Never Boaring
Although wild boars weren't introduced into America from Germany until 1890, we won't hold that against them. With a much bolder flavor profile than pork, wild boar jerky can add a colorful element of rustic charm to your Thanksgiving spread.
Naturally lean, its bold, sweet and slightly nutty taste melts in your mouth. Coupled with its reddish color and hearty texture, wild boar jerky is an excitingly succulent step into the seasonal unknown.
Easily a conversation starter, flavor sensation and departure from the norm, wild boar jerky might just become the highlight of your modern walkabout Thanksgiving feast.
Make a Splash with Trout Jerky This Thanksgiving
We've talked plenty about the turf side of the menu. Why don't we give the surf portion some time to swim in the spotlight and talk about fish jerky?
For those of you who crave a taste of the wild waters this Thanksgiving, trout jerky is the catch of the day.
Boasting a delicate yet distinctive flavor, trout jerky offers a light but decadent, seafood-inspired alternative to the Thanksgiving experience. It's packed with protein and high in Omega-3 fatty acids and the milder notes of its subtle flavor can be a welcome contrast to the heartier game meats.
A Thanksgiving Tradition Redefined
As we explore the world of turkey jerky and its wild game companions, it's clear that there's more than one way to celebrate Thanksgiving. Whether you're pressed for time, seeking a culinary adventure or simply looking to break away from tradition, jerky offers a deliciously versatile and highly mobile solution for an unconventional holiday feast.
This Thanksgiving, consider starting a new tradition that revolves around the bold flavors of your favorite jerky. Embrace the unexpected, savor the flavors of the wild and create memories that will have everyone talking (and salivating) until next Thanksgiving rolls around.
After all, why be ordinary when you can be extraordinary with a wild, jerky-filled feast?
Cheers to a Thanksgiving that's anything but conventional!
One Last Thing…
All of us here at Mountain America Jerky would like to wish every one of you a very happy Thanksgiving full of warmth, love, friends and family.
May the dishwasher work, may your bellies be full and your naps uninterrupted!