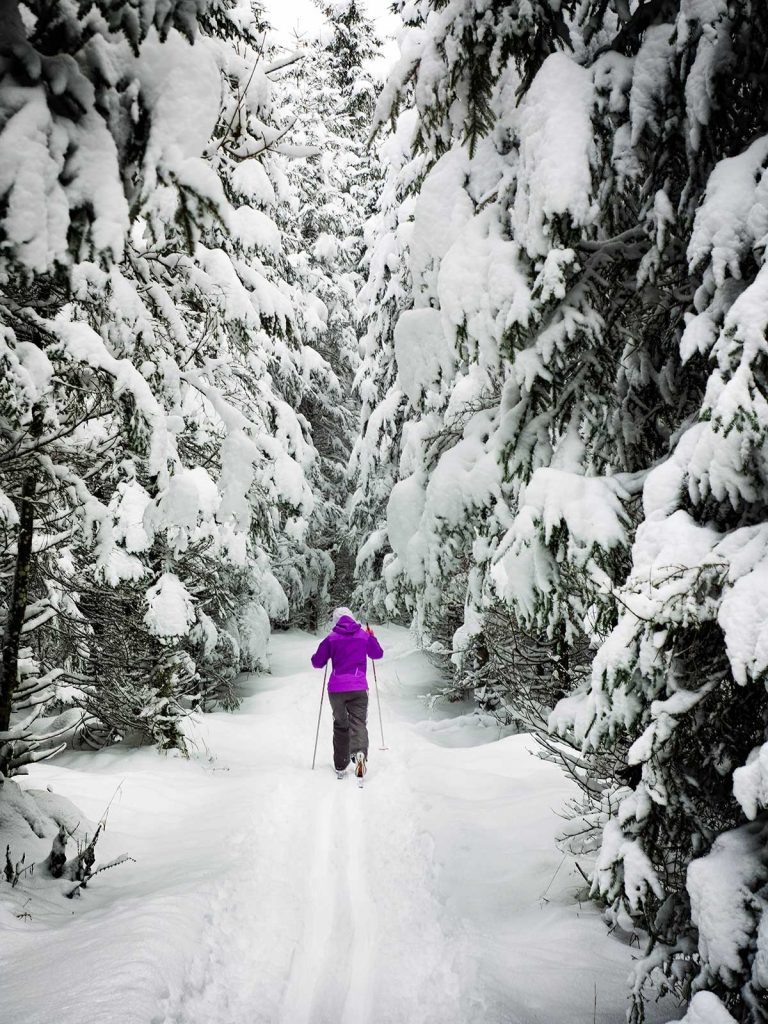 Norway, land of glistening fjords, majestic elk, deep and beautiful forests, and of course, long winters and miles upon miles of snow. It's no wonder that it was here, in the 19th century that adventurers and explorers first thought it wise to strap long, narrow strips of wood to their feet to traverse the icy terrain with expedience and efficiency. Whether chasing game or gathering firewood, the skis made the traverse less exhaustive, quicker, and smoother. The very first competitions started in the 1840s among Norwegian Army personnel, with prizes to boot.
Today, Nordic skiing is enjoyed across the world and has split into two types of skiing based on both technique and terrain—it's even become a focus of the Olympic games. But what, exactly is the difference between the classic and skate style of Nordic skiing?
Classic Skiing
Often considered the more natural type of Nordic skiing, classic skiing is often an easier point of entry for beginners. With the diagonal stride (arms and legs swinging in opposition), this type of skiing can feel more natural and obvious to those new to Nordic skiing. This type of skiing is a bit more freeing for those interested in exploration rather than simply racing. Subcategories include: backcountry, touring, and telemarking. Classic skiing gets athletes and enthusiasts into the outdoors, moving them farther, and pushing them faster, into the unknown and unexplored.
Skate Skiing
Unlike classic skiing, skate skiing is a bit more technique based and less intuitive to the beginner. However, skate skiing is a thrill due to its focus on speed, technique, and terrain. Skate skiing occurs on groomed tracks, complete with challenging turns and slopes, and is focused on the speed, aerodynamics, and the thrill of the race. Skate skiing, while a bit more challenging to learn, can be an invigorating experience for novice skiers and experienced racers alike.
Fuel Your Ride
Whatever style you choose, the fresh, cold mountain air combined with the thrill of sailing on, around, and through the landscape is nearly unmatched. Combine your ski experience with a protein-packed snack from Mountain America and get out there to explore. Shop now.