Oh, what a wonderful time of year. Winter is receding, spring is budding, the birds are singing and – if you listen closely – you might just hear the cheers and jeers of college basketball fans everywhere. That's right, it's March Madness!
Whether you're a fanatic, a fair-weather fan or just in it for the party, March Madness has a little bit of something for everyone. As the tournament winds down to its final teams, we'd like to take some time to sit back, relax with some delicious party snacks and celebrate March Madness in all of its glory. But first, a quick history lesson.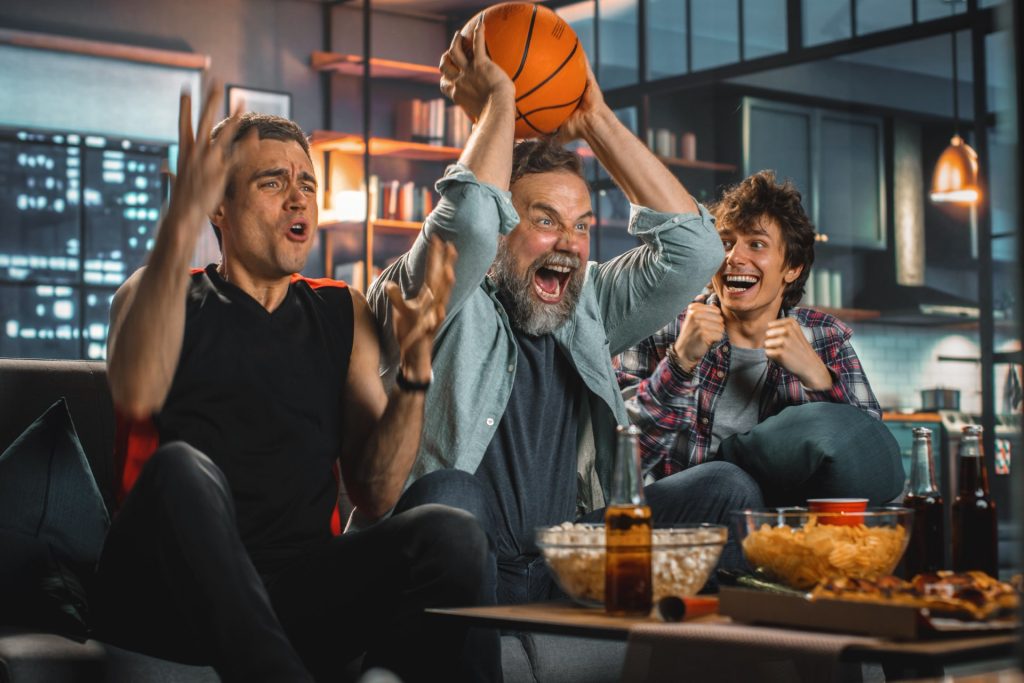 A Brief History of NCAA March Madness
The term "March Madness" was born in Illinois and was first used for an annual high school boys' basketball tournament in the 1930s. The Illinois High School Association's annual tournament got its start in 1908 and grew into a statewide institution with more than 900 schools competing for a "Sweet Sixteen" spot in the tournament by the late 1930s. H.V. Porter, a high school principal-turned-manager of the Illinois High School Association, coined the term "March Madness" in an essay in 1939. He used the term again in a poem in 1942 and further established the high school tournament's namesake in a 1977 book titled March Madness.
Coincidently, the first NCAA Division I Men's Basketball Tournament was also played in 1939. This first tournament only had eight teams and the Oregon Ducks beat the Ohio State Buckeyes to win the title. In 1951, the tournament grew to 16 teams, then doubled to 32 teams in 1975 and finally expanded to its current 64-team bracket in 1985. The NCAA didn't adopt the term March Madness until 1982 when the iconic sportscaster Brent Musberger popularized the term on the collegiate level.
March Madness Fun Facts
March Madness has an official anthem: One Shining Moment. First played at the 1987 tournament, it was originally meant to be played as an advertisement for basketball after Super Bowl XXI but never aired because the game ran long.
The odds of filling out a perfect March Madness bracket are 1 in 9.2 quintillion. Yes, quintillion.
Only two #16 seed teams have beaten a #1 seed:

UMBC beat Virginia in 2018

FDU shocked Purdue in 2023

The 2008 March Madness Final Four was the only time in tournament history that all four #1 seeds made it to the semifinals.
Unlucky number five: no #5 seed team has ever won the championship.
March Madness Party Food Ideas
With a reported 19% increase in beer sales in the US during March Madness (accounting for 17-18 million barrels produced in total in March alone) and a 23% increase in chicken wing orders, it's safe to say beer and wings are a staple for basketball lovers everywhere. If you're looking to mix it up this March Madness, however, here are a few ideas to liven up your game day spread.
Get Smokey with The Meat and Cheese Lover Deluxe
Take your March Madness spread to the next level with the Meat and Cheese Lover Deluxe! Featuring elk salami, buffalo salami, gourmet mustard and four smoked cheeses (cheddar, asiago, habanero and pepperjack), your charcuterie game has never been this good.
Go Wild with the Exotic Jerky Sampler
It's called March Madness for a reason – things are bound to get wild both on and off the court every year. Go ahead and get a little wild yourself with the Exotic Jerky Sampler! Featuring alligator, duck, antelope, wild boar, venison, kangaroo and elk jerky, this sampler is sure to wow the crowd at your March Madness watch party.
Step Up Your Game Prep with Alligator, Bison and Elk Snack Sticks
Great for when you're on the go, Alligator, Bison and Elk Snack Sticks are also the perfect pocket snack for watching the big game at that friend's place – you know, the one with the 60" flat screen and surround system who's also notorious for only having beer and ketchup in his fridge.
No matter whether you're watching at home or a friend's house, you can't go wrong with adding some Mountain America Jerky favorites to your March Madness spread!