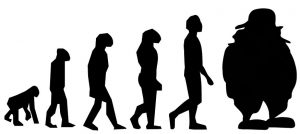 Around here, we're meat, cheese and nut types. Don't try to feed us too much pasta, bread or rice. We just won't have it (and neither will our waistlines). Those products are just filling without a lot of nutritional benefit. We like a good snack that tastes great, is low carb, high protein, and doesn't have copious amounts of salt or sugar.
Low Carb Diets
There are many diets that incorporate low carbohydrate counts. The "original" was the Atkins diet. And now you have other ones coming online, such as Eat Fat Grow Slim, The Zone Diet, The Stillman Diet and The Air Force Diet. No matter which school of thought you subscribe to, the goal remains the same: replace high-carb foods (bread, sugar and pasta) with low-carb foods (meat, fish, cheese and nuts). The amount of carbohydrates you can intake on one of these diets depends on the specific program, but typically is somewhere less than 20% of your total caloric intake.
Choosing Low Carb Snacks
Now, on to the fun stuff. When you're minding your carbohydrates, what are some great low carb snacks to consider? We at Mountain America Jerky have a few favorites, and we'd love to share them with you. Each of these snacks has less than 1g of carbohydrates and a smaller portion of the salt of major manufacturers. There you have it, carb-watchers. Eat your heart out.
7 Snacks with Less Than 1 Gram Carbohydrate
Image: LivinLaVidaLowCarb.com