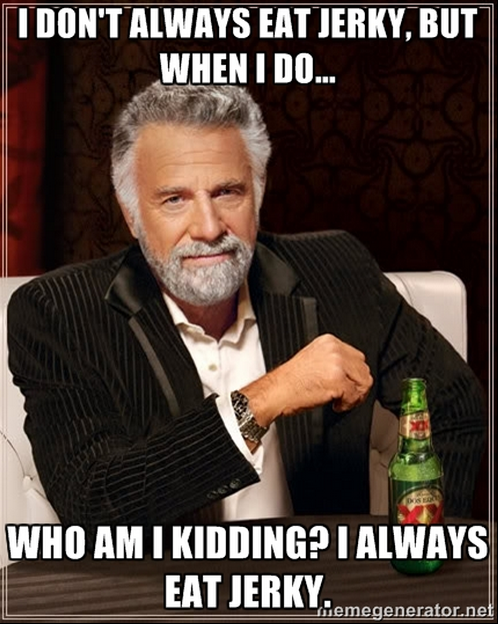 1. Jerky is Hot
Habanero-spiced aside, the quest for low-carb, high-protein eats is at an all-time high. The salty snack that was once found in gas stations and pharmacies has gone mainstream and and can even be found on the top shelf.
There is a revival of Artisan produced jerky products. Not limited to beef and turkey any longer, there are a number of healthier and tastier exotic offerings like Bison, Wild Boar and Tibetan Yak. Wild game tends to be growth-hormone and steroid free and contain less saturated fat than their cow comrades.
The salty shoe-leather that we have become used to in our jerky has gone by the wayside. It's been replaced with succulent full meat strips marinated with real spices and smoked daily in small batches. High quality jerkies today contain no MSG or nitrates and boast of flavors like Garlic, Black Pepper, Sweet and Spicy, and Habanero.
2. Snack Attack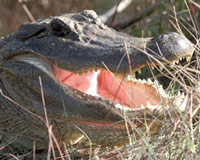 Some attribute the growth of jerky's popularity to the growth in the snack market. There is a national trend of American's replacing meals with snacks, and why not replace with a nice filling handful of protein that will give you energy and slow-burning fuel to finish that last work project, round of golf, or ski hill run? Jerky has an image of being a "healthy" junk food and believe it or not, that moniker is accurate.
Ounce for ounce, wild caught Elk jerky might be one of the most delicious and nutritional snack options around. Lean, packed with protein and iron, specialty elk jerkies are made without wheat and remain gluten-free. Free of preservatives and fillers this is an excellent choice for those with tummy issues looking for a filling treat.
3. Ample Samples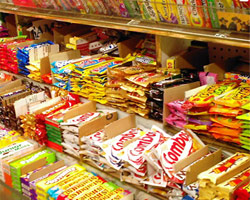 Where else are you going to try alligator? The new world of jerky has got that covered as well as Ostrich, Rattlesnake, Duck and more. What does rattlesnake taste like? Delicious, but you will have to try it to find out. Luckily there is a jerky sampler for every palette: exotic, salmon, beef & more. Giving a gift? You can't go wrong with the Jerky of the Month Club. No taste bud need be left wondering.
Next time you are at the gas station and feel a hankering for a snack, do yourself a favor and stay in the car and order up a handmade batch of jerky on your smart phone. Fill your tank with better tasting, better quality jerky and see what the hubbub is all about!