Make this Father's Day Something Exotic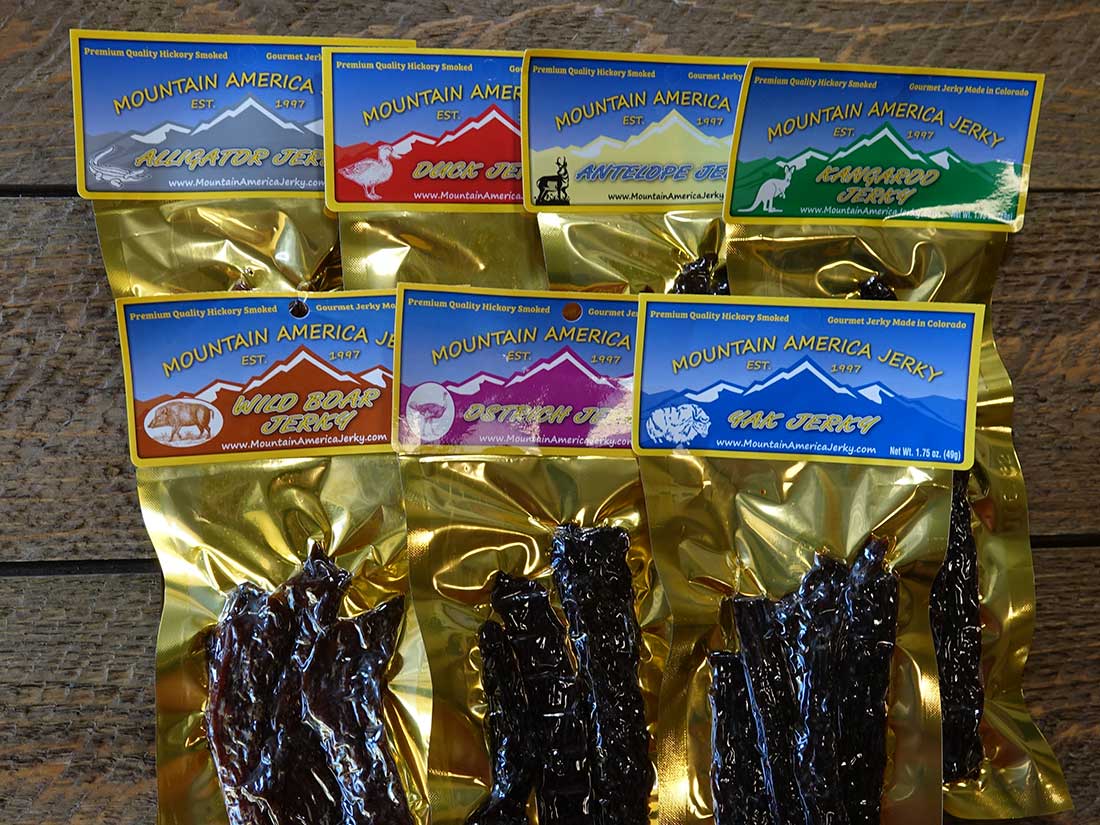 Exotic Jerky Sampler 7–Pack
For the Dad who loves jerky and enjoys trying new things, our Exotic Jerky Sampler is the best of both worlds. Thick-cut and hickory-smoked, these exotic meats can't be found in your local grocery store. All of our jerky is 100% handmade, hickory smoked and contains no nitrates or preservatives. Our old-fashioned preparation means that our jerky is always slightly moist, chewy and oh-so-delicious.
A truly unique gift, try something exotic.
The Exotic Jerky Sampler 7-Pack includes 1.75 oz and 1.5 oz packages of:
Alligator Jerky

Duck Jerky

Kangaroo Jerky
Antelope Jerky (1.5 oz)

Ostrich Jerky (1.5 oz)
Just a friendly disclaimer: Giving the gift of premium jerky may forever endear you to its recipient. MAJ is not responsible for any adverse effects of increased affection.
Exotic Jerky Sampler Reviews
Purchased this for my husband for Christmas. The kangaroo and wild boar were his favorite, however he told me that "they all are really good!"
– Julia Long
Purchased your exotic jerky for a Christmas gift. He absolutely loved it. Thank you.
– Nicola
Every jerky is incredible. They each maintain their original flavor but also have wonderful spices and you can taste the quality. There was a small mix-up with my order but they responded within an hour of me bringing it to their attention and they fixed it asap. It's hard to find a company this dedicated to honest and attentive service and quality product.
– Jesse in Alaska
Bought this as a Christmas present for my brother and he absolutely loved it! Quick delivery and price is decent for the quality of jerky. I liked the fact that this is pure kangaroo/yak etc.. jerky, and not jerky with beef fillers like most pro sport shops advertise. Would definitely order from you guys again! Thanks so much!!
– Jess in Jersey
This was a Christmas gift for my husband and he has loved every flavor! We are very satisfied with our purchase and plan to buy more in the future.
– Connie
My daughter and I both enjoy this variety pack. It's hard to find 100% game meat any where in our area, so this hit the need. You can taste the game meat and it's not overpowering. Just wish there were more flavor varieties with these packs. Nice packaging each meat comes so it is easy to identify what you are eating. They don't make it to refrigerator, as they are too good to save for later once the pack is open.
– Mark in North Dakota
The Mountain America Difference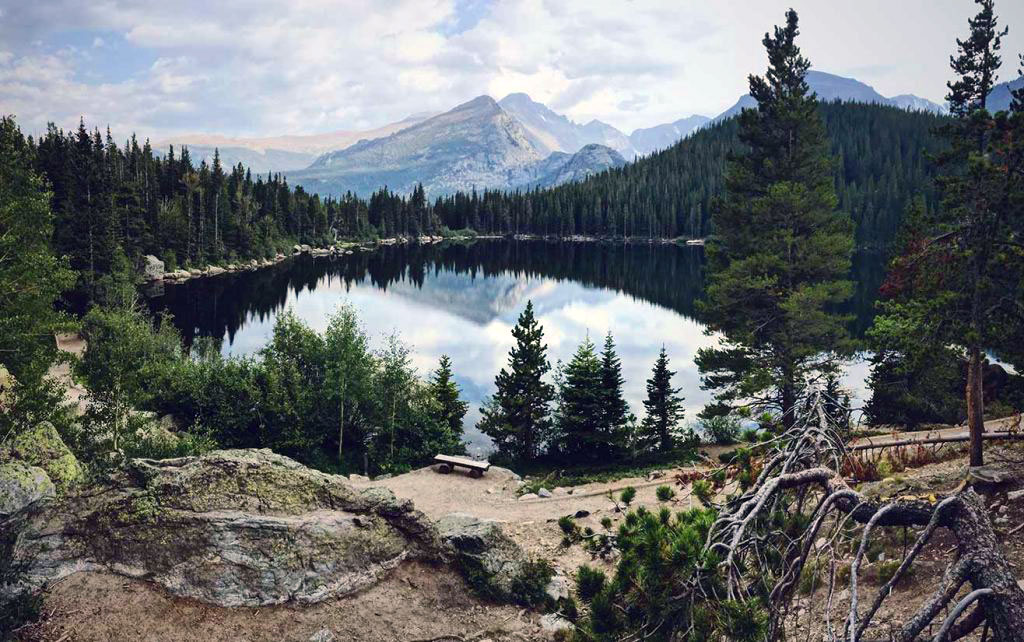 Since 1997, Mountain America Jerky has specialized in gourmet smoked meats. Our premium jerky is made from healthy, locally-sourced Colorado cows, wild Alaskan king salmon and dolphin-safe tuna, and our game meat and exotic jerky contains no steroids, hormones or growth promoters.
Mountain America Jerky is always:
100% handmade.

Hickory-smoked and never dehydrated.

Additive, MSG and nitrate-free.

Made from the best cuts of each animal.

Vacuumed-sealed to maintain moisture, flavor and texture.

USDA/FDA approved.
In other words, our artisan jerky is of the highest quality – and its freshness is guaranteed.
Give the gift of jerky this Father's Day! Your loved ones will thank you, we promise.